COMMERCIAL ROOFING
JONESBOROUGH, TN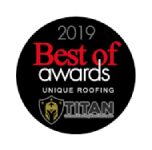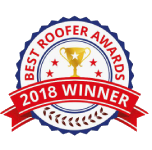 If you're in need of exceptional commercial roofing services in Jonesborough, TN, your search ends here! Titan Roofing & Constructions has earned a stellar reputation over the years by consistently delivering outstanding quality and craftsmanship in every project.
Whether you're looking for a new commercial roof installation, maintenance services, or repairs, we are the roofing company that guarantees your utmost satisfaction. Rely on us to provide the superior service you deserve for all your commercial roofing needs.
Commercial Roof Installation
When it comes to roof replacement in Jonesborough, TN, trust the expertise of Titan Roofing & Constructions. Our skilled team utilizes state-of-the-art technology and precise installation techniques to deliver roofs of exceptional quality, durability, and weather resistance.
We go the extra mile by conducting thorough building inspections, leveraging advanced science and regional expertise to identify and address material, code, and maintenance issues. Count on us to provide a long-lasting solution that stands strong against even the harshest weather conditions.
Commercial Roof Maintenance
Titan Roofing & Construction understands the importance of comprehensive commercial roof maintenance plans since being prepared prevents unexpected roof problems, protecting your business and finances.
Contact our commercial roofing team in Jonesborough, TN, for a personalized maintenance plan. Safeguard your investment and potentially save thousands of dollars on future repairs. Reach out to us today!
Insurance Claims Assistance
With extensive knowledge of the insurance claim process, Titan Roofing & Construction is well-equipped to navigate its complexities. Our dedicated team is fully committed to providing steadfast support throughout every stage, ensuring a smooth and worry-free experience for you.
Rest assured, we act as your unwavering advocates, tirelessly protecting your best interests and securing the rightful settlement you deserve.
Commercial Roof Repair
Looking for exceptional commercial roof repair services in Jonesborough, TN? Look no further than Titan Roofing & Construction. Our skilled team is committed to providing top-quality repairs that enhance the longevity of your roof and prevent the need for premature replacement.
From addressing issues like pooling water, roof leaks, and interior water damage to tackling challenges such as mold growth, roof surface erosion, and storm-related damage, we are well-versed in handling common commercial roof problems. Our prompt and thorough approach ensures that no matter the extent of the damage, we resolve it efficiently and prevent any further complications.
As the leading experts in commercial roof repair in Jonesborough, TN, we prioritize the safety and leak-free condition of your building, offering you the peace of mind you deserve. Trust Titan Roofing & Construction for unmatched expertise and outstanding service.
Metal Roofing
Experience the trusted expertise of Titan Roofing & Construction, your premier commercial metal roofing contractor in Jonesborough, TN. Our dedication to excellence ensures the delivery of top-quality solutions that enhance visual appeal and provide enduring durability.
With its remarkable flexibility, metal roofing can be seamlessly installed on roofs with varying slopes. Choose from an extensive range of colors and styles, and achieve both aesthetic beauty and exceptional resistance against the elements. When installed with precision, metal roofing guarantees a long-lasting roof surface that will serve you for years.
Rest assured, our team of skilled commercial metal roofing contractors in Jonesborough, TN, stands ready to fulfill your every need. Contact us today to discuss your requirements and take advantage of our vast expertise!
Metal Buildings
Titan Roofing & Construction specializes in high-quality metal buildings in Jonesborough, TN. We offer durable and reliable steel structures that are built to last. Our metal buildings are constructed using heavy gauge red iron I-beams for the main support structure, with 26-gauge panels on the roof and walls. Unlike other buildings that may use metal panels or aluminum frames, our buildings provide unmatched quality and value.
As a custom metal building contractor, we tailor our structures to your specific needs and requirements. Whether you need a storage facility, metal barn, hangar, metal garage, or any other type of facility, our experienced builders will deliver exceptional results. We pay great attention to detail and follow the highest industry standards, ensuring that your metal building exceeds your expectations.
With our steel I-beams, secondary steel members, and weather-resistant metal panels, your metal building will withstand the test of time and harsh weather conditions. Other long-term benefits of choosing a metal building include substantial energy savings, reduced insurance rates, low maintenance requirements, long-term value, and minimized foundation problems.
Contact Titan Roofing & Construction today for a free quote, and let us start working on your metal building project. Experience the benefits of our sturdy and high-quality metal buildings in Jonesborough, TN.
Roof Coatings
Trust Titan Roofing & Construction for our expertise in delivering a wide range of premium-quality waterproof roof coating solutions. Our meticulous installation process adheres to the highest industry standards, ensuring exceptional results.
Choose from a diverse selection of roof coating options, including flat roof coatings, metal roof coatings, single-ply roofing, and spray foam roofing. Our knowledgeable specialists are available for a complimentary inspection to guide you in making an informed decision.
Contact us today to receive a comprehensive quote for your roof coating installation and experience the outstanding benefits of our top-notch solutions.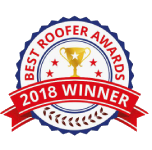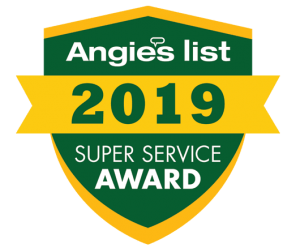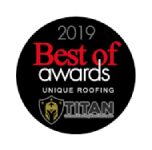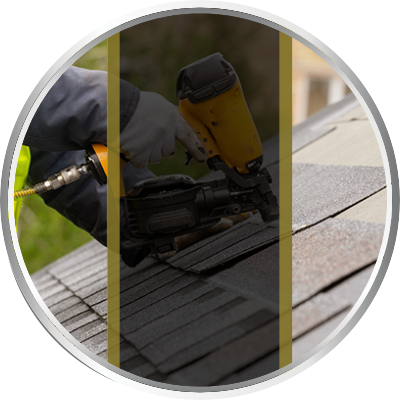 Titan Roofing & Construction can:
| | |
| --- | --- |
| | Inspect your current roof |
| | Recommend repairs or a commercial roof replacement |
| | Provide you with a comprehensive estimate |
| | Work with you to find the perfect time for your commercial roof installation |
| | Install your new commercial roof quickly and correctly |
With a proven track record spanning several years, Titan Roofing & Construction has solidified its position as the premier commercial roofing contractor in Jonesborough, TN. As leading specialists in commercial roofing, we possess the expertise and cutting-edge tools necessary to provide the exceptional service your business deserves.
Rest assured, we prioritize your peace of mind by maintaining comprehensive insurance coverage, and our roofing specialists undergo rigorous vetting and extensive training. Backed by the appropriate certifications, education, and hands-on experience, we are fully equipped to deliver exceptional care for your commercial property.
Titan Roofing & Construction is an experienced commercial roofing company with a proven track record in successfully completing projects for public and commercial buildings. Our highly skilled contractors excel in all aspects of commercial roofing, keeping up with the latest advancements and industry-leading techniques. By staying ahead of the curve, we guarantee exceptional value for the residents of Jonesborough, TN.
Trust us for top-quality roofing backed by expertise and commitment to excellence.
CALL TITAN ROOFING & CONSTRUCTION WHEN YOU NEED A NEW ROOF!
Replacing the roof of your commercial business can be a daunting task. However, when you trust Titan Roofing & Construction, your reliable commercial roofing company in Jonesborough, TN, we prioritize ensuring a swift and seamless installation process.
Give us a call today and experience our commitment to providing a prompt quote and exceptional service.