SINGLE-PLY ROOF COATINGS
JACKSON TN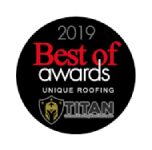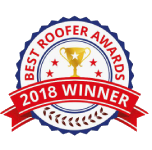 Top quality Single-Ply Roof Coating
Single-Ply Roof COATING in JACKSON TN
Are you looking for a durable, effective way to protect your building? Titan Roofing & Construction offers a great solution in our Flexion® single-ply roofing. It's a high-performance roofing system that offers long-term, rugged durability and superior leak resistance.
The Flexion® single-ply roofing system is recognized by all major code approval agencies, and it delivers top-grade protection against turbulent storms, wind, and hail. And with its white, reflective surface, our single-ply roofing can pay for itself in less than 10 years with utility cost savings.
This naturally fire-resistant thermoplastic membrane ensures an improved lifespan, toughness, and flexibility of your roof and it is an excellent choice for both new and aging roofs. Our single ply roof coating contractors will make sure it resists all types of destructive weather elements, such as hail, winds, and storms while offering top-tier leak protection at all times.
Flexion® Single-Ply Roof System By Conklin
When we were looking for a roofing product manufacturer, we were determined to find the highest quality products on the market. That is why we chose Conklin's Flexion® single-ply roofing. On the whole, Conklin® products have been installed on 2+ billion square feet nationwide. And this powerful single-ply membrane system continues to be a leading choice for new and re-roofing applications in all climate conditions nationwide.
You don't have to settle for the costly, time-straining burdens of old roof tear-off and new metal roof installation! Our Conklin® roof coatings will rejuvenate your metal roof's appearance and turn it into a cool, durable, rust-resistant, energy-efficient solution!
Conklin's Flexion® single-ply roof coating is devised for structures that support lightweight roof assemblies while working seamlessly on many different types of roof decks. One of the many reasons why this membrane system is an ideal solution for your property is its ability to save you HVAC energy costs by reflecting 84% of the sun's heat, along with its minimal maintenance requirements.
During our single ply roof coating installation, we will make sure to avoid exposing the interior of your property to the effects of the unpredictable outside elements, this keeping it protected at all times.
Your best single ply roof coating contractor Jackson TN will always offer you a detailed estimate before installing the membrane, so don't hesitate to ask for our services anytime.
Does Single-Ply Work For You?
Single-Ply Roofing is another way to protect your roof in the United States. Many times Single-Ply can extend the life of your roof until you are ready for a roof replacement.
At Titan Roofing & Construction, we strive for excellence in all aspects of our job, and we aim to provide our residents with the highest quality of service at all times. Our clients are very important to us and we want to make sure they are satisfied with both the quality of their roofs and the quality of our customer service. 
This is precisely why we are the go-to single-ply roof coating company in the area. Your Flexion® Single-Ply roofing specialists will go the extra mile installing this membrane while being extra careful to help you avoid costly roof replacements in the future and ensure a long-lasting, high-performance solution.
Contact us for a free inspection you find out if Single-Ply Roofing can work for you!
Flexion® Single-Ply PVC Roofing Specialists
Single-Ply Roofing Systems offer many advantages when used on a roof. They are formulated with a high performing PVC membrane that is reinforced with Dupont Evlaloy and a 1,000 denier low-wicking fabric. It is also water tight and offers edge to edge protection. It is designed with long term durability and elasticity in mind. It is FM and UL Class A fire resistant and is FM I-90 wind resistant. Flexion can outlast competing single-ply systems on the market and will expand or contract with ease based on the temperature. This product is less likely to develop gaps or exposed areas like other competing products on the market. Flexion reflects approximately 80% of the suns heat off of the top of your structure and is very resistant to dirt buildup and discoloration.

Fastest Way From 38301
Take State Hwy 8183/Riverside Dr to US-45 BYP N/US-70 W in Jackson
Head northeast on Steam Mill Ferry Rd toward State Hwy 8183
Turn left onto State Hwy 8183/Riverside Dr
Turn left onto Washington St
Continue onto Taft Alley
Taft Alley turns left and becomes Meadow St
Meadow St turns right and becomes State St
Follow US-45 BYP N to Oil Well Rd
Turn left onto US-45 BYP N/US-70 W
Continue to follow US-45 BYP N
Keep left to stay on US-45 BYP N
Continue on Oil Well Rd. Take W University Pkwy to Warfield Cove
Turn right onto Oil Well Rd
Continue onto W University Pkwy
Turn left onto Aztec Dr
Turn right onto Warfield Cove
Destination will be on the left
Fastest Way From 38302
Take Dr Martin Luther King Jr Dr and S Royal St to E Chester St
Head south on Mobile St toward 2nd St
Turn right onto Dr Martin Luther King Jr Dr
Turn right onto S Royal St
Follow US-45 BYP N to Oil Well Rd
Turn left onto E Chester St
Continue onto US-45 BYP N/US-70 W
Continue to follow US-45 BYP N
Keep left to stay on US-45 BYP N
Continue on Oil Well Rd. Take W University Pkwy to Warfield Cove
Turn right onto Oil Well Rd
Continue onto W University Pkwy
Turn left onto Aztec Dr
Turn right onto Warfield Cove
Destination will be on the left
Fastest Way From 38303
Take Dr Martin Luther King Jr Dr and S Royal St to E Chester St
Head south on Mobile St toward 2nd St
Turn right onto Dr Martin Luther King Jr Dr
Turn right onto S Royal St
Follow US-45 BYP N to Oil Well Rd
Turn left onto E Chester St
Continue onto US-45 BYP N/US-70 W
Continue to follow US-45 BYP N
Keep left to stay on US-45 BYP N
Continue on Oil Well Rd. Take W University Pkwy to Warfield Cove
Turn right onto Oil Well Rd
Continue onto W University Pkwy
Turn left onto Aztec Dr
Turn right onto Warfield Cove
Destination will be on the left
Fastest Way From 38305
Take Browns Church Rd to US-412 W
Head northeast on Browns Church Rd toward King Arthur Dr
Turn left onto McLeary Rd
Follow US-412 W and I-40 W to Jackson. Take exit 82 from I-40 W
Turn left onto US-412 W
Turn right onto US-412 W/US-70 E
Sharp left to merge onto I-40 W toward Memphis
Take exit 82 toward US-45/Jackson/Milan
Keep right at the fork and merge onto US-45/N Highland Ave
Follow US-45/N Highland Ave and Old Humboldt Rd to Warfield Cove
Merge onto US-45/N Highland Ave
Pass by Subway (on the right in 0.6 mi)
Turn left onto Old Humboldt Rd
Turn right onto Aztec Dr
Turn left onto Warfield Cove
Destination will be on the left
Fastest Way From 38308
Take Dr Martin Luther King Jr Dr and S Royal St to E Chester St
Head south on Mobile St toward 2nd St
Turn right onto Dr Martin Luther King Jr Dr
Turn right onto S Royal St
Follow US-45 BYP N to Oil Well Rd
Turn left onto E Chester St
Continue onto US-45 BYP N/US-70 W
Continue to follow US-45 BYP N
Keep left to stay on US-45 BYP N
Continue on Oil Well Rd. Take W University Pkwy to Warfield Cove
Turn right onto Oil Well Rd
Continue onto W University Pkwy
Turn left onto Aztec Dr
Turn right onto Warfield Cove
Destination will be on the left