SINGLE-PLY ROOF COATINGS
JACKSON TN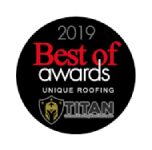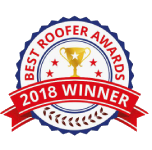 Top quality Single-Ply Roofing
Single-Ply Roofing in JACKSON TN
Are you looking for a durable, effective way to protect your building? Titan Roofing & Construction offers a great solution in our Flexion® single-ply roofing. It's a high-performance roofing system that offers long-term, rugged durability and superior leak resistance.
The Flexion® single-ply roofing system is recognized by all major code approval agencies, and it delivers top-grade protection against turbulent storms, wind, and hail. And with its white, reflective surface, our single-ply roofing can pay for itself in less than 10 years with utility cost savings.
Flexion® Single-Ply Roof System By Conklin
When we were looking for a roofing product manufacturer, we were determined to find the highest quality products on the market. That is why we chose Conklin's Flexion® single-ply roofing. On the whole, Conklin® products have been installed on 2+ billion square feet nationwide. And this powerful single-ply membrane system continues to be a leading choice for new and re-roofing applications in all climate conditions nationwide.
You don't have to settle for the costly, time-straining burdens of old roof tear-off and new metal roof installation! Our Conklin® roof coatings will rejuvenate your metal roof's appearance and turn it into a cool, durable, rust-resistant, energy-efficient solution!
Does Single-Ply Work For You?
Single-Ply Roofing is another way to protect your roof in the United States. Many times Single-Ply can extend the life of your roof until you are ready for a roof replacement. Contact us for a free inspection you find out if Single-Ply Roofing can work for you!
Flexion® Single-Ply PVC Roofing Specialists
Single-Ply Roofing Systems offer many advantages when used on a roof. They are formulated with a high performing PVC membrane that is reinforced with Dupont Evlaloy and a 1,000 denier low-wicking fabric. It is also water tight and offers edge to edge protection. It is designed with long term durability and elasticity in mind. It is FM and UL Class A fire resistant and is FM I-90 wind resistant. Flexion can outlast competing single-ply systems on the market and will expand or contract with ease based on the temperature. This product is less likely to develop gaps or exposed areas like other competing products on the market. Flexion reflects approximately 80% of the suns heat off of the top of your structure and is very resistant to dirt buildup and discoloration.