METAL BUILDINGS JACKSON TN
TOP-RATED LOCAL® METAL BUILDINGS COMPANY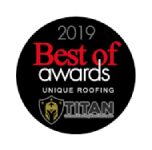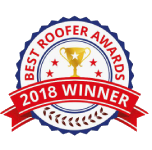 WHAT ARE METAL BUILDINGS AND METAL GARAGES?
Glad you asked! There are many different structures that people refer to as a steel or metal building. It can be anything from a "pole barn" to an aluminum frame garage, up to what we construct, which is a "Red Iron" all-steel building.
While some of the other buildings may include metal panels or aluminum frames, they are not the same caliber as a building that uses heavy gauge red iron I-beams for the main support structure with 26 gauge panels on the roof and walls. Renegade only sells this type of sturdy, engineered, and certified American made building. Nothing else compares to the quality and value of these metal buildings Jackson TN that we offer at Titan Roofing & Construction.
CUSTOM METAL BUILDINGS CONTRACTOR
At our local metal buildings commercial expert, we build top quality and sturdy metal buildings Jackson TN. Our custom-tailored structures will provide you with a multi-purpose space and superior protection from the elements. No matter what type of facility you need your metal building to be, whether it is a storage facility, a metal barn, hangar, metal garage, or any other type, our metal buildings builders in Jackson TN will do a first-class job.
It will be tailored to your specific needs and built according to your specifications. Our custom solutions are highly economical, cost-effective, durable, and long-lasting. They will help you stay more efficient and organized in your own work, or provide you with the much needed additional storage space.
Our metal building builders are unmatched in their skill and have vast experience in building these types of structures. They employ great attention to detail in their work and follow the highest industry standards so that your new metal garages and metal buildings not only meet but exceed your expectations. 
Each project is done in accordance with your requirements and the size of your property, and we will guide you every step of the way until it is done. We will help you decide which type and style of the structure best suits your needs and accommodates your requirements.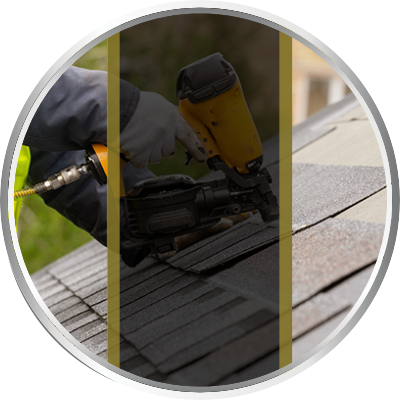 BEST METAL BUILDINGS JACKSON TN
| | |
| --- | --- |
| | Inspect your property to determine optimal dimensions for your new structure |
| | Listen to and accommodate your specific wishes and requirements |
| | Provide you with a fair estimate and competitive pricing |
| | Build you a premium-quality, weather-resistant metal building |
| | |
BEST METAL BUILDINGS JACKSON TN
The quality metal building that we offer is comprised of steel I-beams for the columns and rafters and steel secondary members for wall girts, roof purlins, and framed openings. The mainframe columns are engineered to be anchor bolted to the concrete foundation. We utilize 26 gauge metal panels for the roof and walls with even thicker material available.
With all of these features, your metal building will stand the test of time and resist any type of harsh weather that comes your way. Call us any time to arrange a free estimate!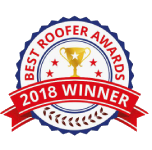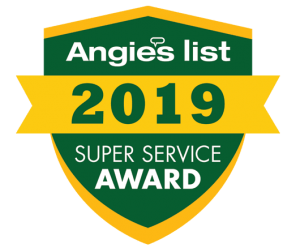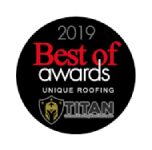 LONG-TERM BENEFITS OF METAL BUILDINGS
Substantial energy savings

– In milder climates, metal buildings or metal garages require minimal heating, which, in turn, saves you a lot of money on energy bills. In addition, deep wall cavities in some metal buildings make way for high-quality, more energy-efficient insulation.
Reduced insurance rates

– Metal buildings can resist damage from high winds, snows, heavy rains, termites, fire, earthquakes, lightning, and mold much better than any other material.  Therefore, a great number of insurance companies offer considerable discounts on insurance costs for buildings framed with commercial steel.
Low maintenance

– Whether we're talking about a metal building or a metal garage, the exterior requires very little maintenance on your part. Unlike, for example, wood exterior, steel construction doesn't have to be painted every couple of years.
Long-term value and curb appeal

– High-quality metal buildings, such as those constructed and custom-designed by our superior metal buildings company, hold on to their original beauty and retain their value really well. Steel buildings remain strong and durable for decades.  
Less chance of costly foundation problems

– Due to the fact that, unlike wood, metal buildings require very few pieces of framing, it means that there is much less pressure on the foundation. And that minimizes the chances of foundation issues developing over time.
Titan Roofing & Construction is your top local metal buildings contractor and we will make sure that you reap all of the benefits of our sturdy and high-quality metal buildings.
CONTACT TITAN ROOFING & CONSTRUCTION FOR A FREE QUOTE AND LET'S GET STARTED ON YOUR PROJECT TODAY!
Fastest Way From 38301
Take State Hwy 8183/Riverside Dr to US-45 BYP N/US-70 W in Jackson
Head northeast on Steam Mill Ferry Rd toward State Hwy 8183
Turn left onto State Hwy 8183/Riverside Dr
Turn left onto Washington St
Continue onto Taft Alley
Taft Alley turns left and becomes Meadow St
Meadow St turns right and becomes State St
Follow US-45 BYP N to Oil Well Rd
Turn left onto US-45 BYP N/US-70 W
Continue to follow US-45 BYP N
Keep left to stay on US-45 BYP N
Continue on Oil Well Rd. Take W University Pkwy to Warfield Cove
Turn right onto Oil Well Rd
Continue onto W University Pkwy
Turn left onto Aztec Dr
Turn right onto Warfield Cove
Destination will be on the left
Fastest Way From 38302
Take Dr Martin Luther King Jr Dr and S Royal St to E Chester St
Head south on Mobile St toward 2nd St
Turn right onto Dr Martin Luther King Jr Dr
Turn right onto S Royal St
Follow US-45 BYP N to Oil Well Rd
Turn left onto E Chester St
Continue onto US-45 BYP N/US-70 W
Continue to follow US-45 BYP N
Keep left to stay on US-45 BYP N
Continue on Oil Well Rd. Take W University Pkwy to Warfield Cove
Turn right onto Oil Well Rd
Continue onto W University Pkwy
Turn left onto Aztec Dr
Turn right onto Warfield Cove
Destination will be on the left
Fastest Way From 38303
Take Dr Martin Luther King Jr Dr and S Royal St to E Chester St
Head south on Mobile St toward 2nd St
Turn right onto Dr Martin Luther King Jr Dr
Turn right onto S Royal St
Follow US-45 BYP N to Oil Well Rd
Turn left onto E Chester St
Continue onto US-45 BYP N/US-70 W
Continue to follow US-45 BYP N
Keep left to stay on US-45 BYP N
Continue on Oil Well Rd. Take W University Pkwy to Warfield Cove
Turn right onto Oil Well Rd
Continue onto W University Pkwy
Turn left onto Aztec Dr
Turn right onto Warfield Cove
Destination will be on the left
Fastest Way From 38305
Take Browns Church Rd to US-412 W
Head northeast on Browns Church Rd toward King Arthur Dr
Turn left onto McLeary Rd
Follow US-412 W and I-40 W to Jackson. Take exit 82 from I-40 W
Turn left onto US-412 W
Turn right onto US-412 W/US-70 E
Sharp left to merge onto I-40 W toward Memphis
Take exit 82 toward US-45/Jackson/Milan
Keep right at the fork and merge onto US-45/N Highland Ave
Follow US-45/N Highland Ave and Old Humboldt Rd to Warfield Cove
Merge onto US-45/N Highland Ave
Pass by Subway (on the right in 0.6 mi)
Turn left onto Old Humboldt Rd
Turn right onto Aztec Dr
Turn left onto Warfield Cove
Destination will be on the left
Fastest Way From 38308
Take Dr Martin Luther King Jr Dr and S Royal St to E Chester St
Head south on Mobile St toward 2nd St
Turn right onto Dr Martin Luther King Jr Dr
Turn right onto S Royal St
Follow US-45 BYP N to Oil Well Rd
Turn left onto E Chester St
Continue onto US-45 BYP N/US-70 W
Continue to follow US-45 BYP N
Keep left to stay on US-45 BYP N
Continue on Oil Well Rd. Take W University Pkwy to Warfield Cove
Turn right onto Oil Well Rd
Continue onto W University Pkwy
Turn left onto Aztec Dr
Turn right onto Warfield Cove
Destination will be on the left