FLAT ROOF COATINGS
JACKSON TN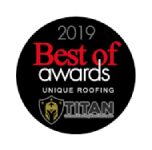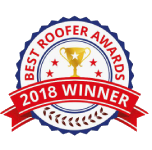 FLAT ROOF COATING CONTRACTOR
Top quality flat roof coatings
Flat Roof Restoration
Titan Roofing & Construction is proud to partner with companies that create the systems to improve your flat roof. These companies have been innovating in the industry for decades, when the first acrylic roof coatings were applied. Our complete waterproofing systems for Aged Thermoplastic Olefin (TPO), Polyvinyl Chloride (PVC) and Chlorosulfonated Polyethylene (CSPE) and will improve and extend the life of the existing Single-Ply roof. As TPO and other Approved Single-Ply membranes become weathered, rooftops can crack, leak, and pick up dirt, diminishing their effectiveness and energy-saving properties.
Considering Coating Your Flat Roof?
Flat Roof Coatings are a common way to protect your flat roof in the United States. Many times flat roof coatings can extend the life of your roof until you are ready for a roof replacement. Contact us for a free inspection to find out if a flat roof coating can work for you!
Flat Roof Coating Specialists
At Titan Roofing & Construction, we believe in the products that we install. Our partnerships with companies like Conklin Roof Systems are a huge part of our success. These organizations allow us to provide premium products to our customers with piece of mind. We have save thousands of property owners from purchasing an over priced replacement roof system. Our roof restoration process can save you up to 50%.