FLAT ROOF COATINGS
JACKSON TN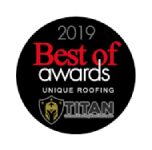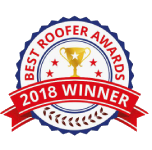 FLAT ROOF COATING CONTRACTOR
Top quality flat roof coatings
Flat Roof Restoration
Titan Roofing & Construction is proud to partner with companies that create the systems to improve your flat roof. These companies have been innovating in the industry for decades when the first acrylic roof coatings were applied. Our complete waterproofing systems for Aged Thermoplastic Olefin (TPO), Polyvinyl Chloride (PVC), and Chlorosulfonated Polyethylene (CSPE) and will improve and extend the life of the existing Single-Ply roof. As TPO and other Approved Single-Ply membranes become weathered, rooftops can crack, leak, and pick up dirt, diminishing their effectiveness and energy-saving properties.
When you hire our top tier flat roof company in Jackson TN, you are choosing the best overall protection for your commercial property. Our flat roof experts use cutting-edge installation methods, as well as superior products, and will make sure to give your roof full protection while restoring and enhancing its function. Titan's flat roof coating solutions will breathe new life into your roof, reduce any damaged areas, and even prolong its life span, all at affordable flat roofing costs.
Considering Coating Your Flat Roof?
Flat Roof Coatings are a common way to protect your flat roof in the United States. Many times, flat roof coatings can extend the life of your roof until you are ready for a roof replacement. Contact us for a free inspection to find out if a flat roof coating can work for you! Our specialists will make sure to restore and upgrade your TPO, PVC, CSPE, or any other type of flat roofing system with the highest quality flat roof coatings. Leave it to the seasoned flat roof experts at Titan Roofing & Construction to go the extra mile and make sure your roof is at the highest levels of quality!
Every member of our experienced and highly skilled crew is dedicated, highly educated, and trained, going above and beyond while doing their job to ensure there are no underlying or hidden issues. They will get your roof into optimal condition using state-of-the-art industry techniques for thorough and reliable roof restoration and coating applications.
Flat Roof Coating Specialists
At Titan Roofing & Construction, we believe in the products that we install. Our partnerships with companies like Conklin Roof Systems are a huge part of our success. These organizations allow us to provide premium products to our customers with peace of mind. We have saved thousands of property owners from purchasing an over-priced replacement roof system. Our roof restoration process can save you up to 50%.
With us on the job, you will gain a fully restored system that will do its job to your complete satisfaction. On top of that, you will avoid the unnecessary stress of a full roof replacement ahead of time and prolong the life of your roof significantly. Our flat roof specialists conduct complete roof restorations of nearly all types of roofs and you can rest assured that we will do the job professionally and efficiently. So, don't hesitate to give us a call and schedule your free roof inspection today!
Fastest Way From 38301
Take State Hwy 8183/Riverside Dr to US-45 BYP N/US-70 W in Jackson
Head northeast on Steam Mill Ferry Rd toward State Hwy 8183
Turn left onto State Hwy 8183/Riverside Dr
Turn left onto Washington St
Continue onto Taft Alley
Taft Alley turns left and becomes Meadow St
Meadow St turns right and becomes State St
Follow US-45 BYP N to Oil Well Rd
Turn left onto US-45 BYP N/US-70 W
Continue to follow US-45 BYP N
Keep left to stay on US-45 BYP N
Continue on Oil Well Rd. Take W University Pkwy to Warfield Cove
Turn right onto Oil Well Rd
Continue onto W University Pkwy
Turn left onto Aztec Dr
Turn right onto Warfield Cove
Destination will be on the left
Fastest Way From 38302
Take Dr Martin Luther King Jr Dr and S Royal St to E Chester St
Head south on Mobile St toward 2nd St
Turn right onto Dr Martin Luther King Jr Dr
Turn right onto S Royal St
Follow US-45 BYP N to Oil Well Rd
Turn left onto E Chester St
Continue onto US-45 BYP N/US-70 W
Continue to follow US-45 BYP N
Keep left to stay on US-45 BYP N
Continue on Oil Well Rd. Take W University Pkwy to Warfield Cove
Turn right onto Oil Well Rd
Continue onto W University Pkwy
Turn left onto Aztec Dr
Turn right onto Warfield Cove
Destination will be on the left
Fastest Way From 38303
Take Dr Martin Luther King Jr Dr and S Royal St to E Chester St
Head south on Mobile St toward 2nd St
Turn right onto Dr Martin Luther King Jr Dr
Turn right onto S Royal St
Follow US-45 BYP N to Oil Well Rd
Turn left onto E Chester St
Continue onto US-45 BYP N/US-70 W
Continue to follow US-45 BYP N
Keep left to stay on US-45 BYP N
Continue on Oil Well Rd. Take W University Pkwy to Warfield Cove
Turn right onto Oil Well Rd
Continue onto W University Pkwy
Turn left onto Aztec Dr
Turn right onto Warfield Cove
Destination will be on the left
Fastest Way From 38305
Take Browns Church Rd to US-412 W
Head northeast on Browns Church Rd toward King Arthur Dr
Turn left onto McLeary Rd
Follow US-412 W and I-40 W to Jackson. Take exit 82 from I-40 W
Turn left onto US-412 W
Turn right onto US-412 W/US-70 E
Sharp left to merge onto I-40 W toward Memphis
Take exit 82 toward US-45/Jackson/Milan
Keep right at the fork and merge onto US-45/N Highland Ave
Follow US-45/N Highland Ave and Old Humboldt Rd to Warfield Cove
Merge onto US-45/N Highland Ave
Pass by Subway (on the right in 0.6 mi)
Turn left onto Old Humboldt Rd
Turn right onto Aztec Dr
Turn left onto Warfield Cove
Destination will be on the left
Fastest Way From 38308
Take Dr Martin Luther King Jr Dr and S Royal St to E Chester St
Head south on Mobile St toward 2nd St
Turn right onto Dr Martin Luther King Jr Dr
Turn right onto S Royal St
Follow US-45 BYP N to Oil Well Rd
Turn left onto E Chester St
Continue onto US-45 BYP N/US-70 W
Continue to follow US-45 BYP N
Keep left to stay on US-45 BYP N
Continue on Oil Well Rd. Take W University Pkwy to Warfield Cove
Turn right onto Oil Well Rd
Continue onto W University Pkwy
Turn left onto Aztec Dr
Turn right onto Warfield Cove
Destination will be on the left