COMMERCIAL ROOFING
JACKSON TN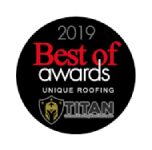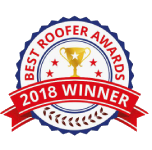 TOP COMMERCIAL ROOFING EXPERTS
Titan Roofing & Construction has been installing and maintaining commercial roofs in the area for many years. We like to believe we have developed a reputation for quality and the ability to deliver a first class experience when helping you with your commercial roofing needs.
We have developed a very strong commercial roofing Jackson TN division and our team can take care of any type of commercial roof installation project expertly and skillfully. We hold our commercial roofing crews to a high standard and make sure they are fully certified and insured for your protection, as well as theirs.  
NEED HELP WITH YOUR COMMERCIAL ROOF?
The roof on your building is one of the most important parts of your business. The roof, along with the rest of the building, protects your business from the outside elements. Whether it's the construction of a new commercial structure or issues with an existing building, give Titan Roofing & Construction a call at 731-588-4531 and we will give the best recommendation for your situation.
There are many types of commercial roofing systems and not all will work best on your building. Look around our website to find out which roofing systems can work for your commercial roof replacement project in Jackson, TN, for example metal roofing or roof coatings. We have an array of different commercial roofing materials and styles and we're happy to help you make the best decision.
COMMERCIAL ROOF INSTALLATION JACKSON TN
If you need a commercial roof replacement because your current roof is at the end of its functional life or has suffered severe damage, put your trust in the skilled hands of Titan's commercial roofing Jackson TN crew. 
We use state-of-the-art technology and the most precise installation techniques in our work to give you the highest-quality, durable, and weather-resistant roof. We are a local commercial roofing company and we understand how harsh Jackson weather can be on your roof. We will provide you with a solution that will stand strong against any storm and give you many years of excellent service. 
Our commercial roof installation process is fast, efficient, and thorough, and once we leave, you will never even know we were there. 
BUILDING INSPECTIONS
At Titan Roofing & Construction, we leave no stone unturned and no aspect of your building overlooked, because we conduct FORENSIC BUILDING INSPECTIONS. 
Using advanced forensic science technologies, our Jackson commercial roof contractors apply an understanding of regional differences in codes, materials, building styles, and climate considerations. These methodologies provide us an edge in diagnosing failures due to materials, building codes, contract issues resulting from construction defects or maintenance deficiencies, or other factors. 
COMMERCIAL ROOF MAINTENANCE
Every manager and businessperson undoubtedly understands and appreciates the importance of proper and timely planning. All property managers and building owners will surely appreciate the thorough COMMERCIAL ROOF MAINTENANCE PLANS that we offer at Titan Roofing & Construction. 
Ice damage, high winds, rain, and snow will take their toll on any roof. And while you can't know when these weather events will take place, you should know that you're prepared for them. Otherwise, you run the risk of unexpected roof problems interrupting your business, causing unhappy tenants, disappointed customers, and exposure to severe financial losses. 
Don't hesitate to call us anytime, so our commercial roofing Jackson TN team can create a personalized maintenance plan for your building and save you thousands of dollars on repairs.
INSURANCE CLAIMS ASSISTANCE
Public Adjusters are experts on property loss adjustment who are retained by policyholders to assist in preparing, filing, and adjusting insurance claims. Employed exclusively by a policyholder who has sustained an insured loss, these professionals manage every detail of the claim, working closely with the insured to provide the most equitable and prompt settlement possible.
We will help you every step of the way during your insurance claim process and try to make it as stress-free and smooth as possible.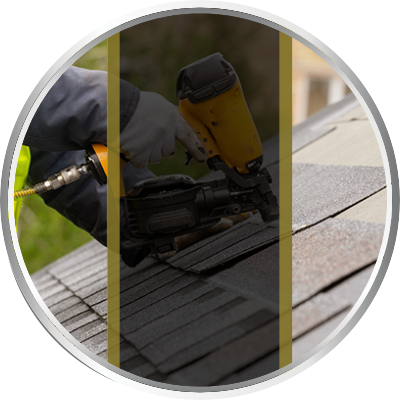 Titan Roofing & Construction can:
| | |
| --- | --- |
| | Inspect your current roof |
| | Recommend repairs or a commercial roof replacement |
| | Provide you with a comprehensive estimate |
| | Work with you to find the perfect time for your commercial roof installation |
| | Install your new commercial roof quickly and correctly |
CALL TITAN ROOFING & CONSTRUCTION WHEN YOU NEED A NEW ROOF!
Replacing the roof on your commercial business is no easy task. When you choose Titan Roofing & Construction in Jackson TN as your trusted commercial roofing company, we will do everything we can to make your commercial roof installation go as quickly and as smoothly as possible. Call us today for a fast quote.