ROOF COATING CONTRACTORS
JACKSON TN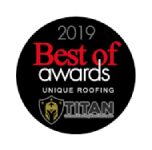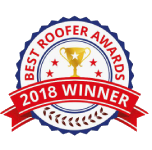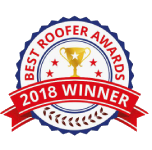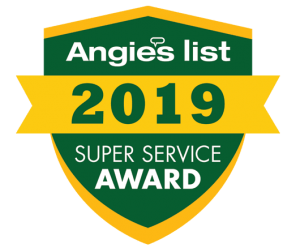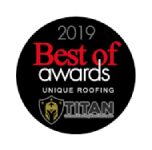 ROOF COATING SPECIALISTS
At Titan Roofing & Construction, we believe in the products that we install. Our partnership with a small selection of Roof Systems manufacturers is a big part of our success. These corporations allow us to provide premium products to our customers with great peace of mind. 
Roof coatings are an excellent, highly durable, and economical solution for your commercial properties as they will not only restore all the existing damages but also extend your roof's lifespan. At Titan Roofing & Construction, we offer a wide array of premium quality waterproof roof coating solutions and install them at the highest industry standards. 
We have saved thousands of property owners from conducting a premature roof replacement, as well as from purchasing an overpriced replacement roof system. Our roof restoration process can save you up to 50%. You can call us anytime to schedule a free inspection and our roof coating specialists will tell you everything you need to know about the different roof coatings we offer.
THE BENEFITS OF A ROOF COATING
The benefits of applying a roof coating to your commercial or residential building are numerous. There are two types of roofs that are typically good candidates for roof coatings: flat roofs and low-slope roofs. Both of these roofs are typically found in commercial or industrial buildings. Here are just a few of the benefits that come with applying a roof coating to your building.

COOL ROOF
The US Department of Energy defines a cool roof as any roof designed to reflect more sunlight and absorb less heat. Standard or conventional roofs can reach up to 150 degrees Fahrenheit, while cool roofs can stay up to 50 degrees cooler. Whether a cool roof has ultra-reflective shingles, a coating, or tiles, the end goal is to keep your building cool during the hot summer months and save you money on your air conditioning needs. In addition to this, cool roofs decrease the temperature of the roofing surface, which slows the degradation of the roof while extending the roof's life.
One of the easiest, most affordable ways to transform a traditional roof into a cool roof is by applying a roof coating. Roof coatings can be used on both commercial and residential buildings to effectively reflect near-infrared energy and UV radiation. Roof coatings are especially handy on residential buildings that are not connected to air conditioning systems such as garages and covered patios.

WATERPROOF ROOF COATING
Roof coatings can prevent leaking or water damage on many roofs. When properly installed, roof coatings are sprayed onto every surface of your roof to fully seal and waterproof your roof. If applied by an experienced and trusted roofing technician, roof coatings don't have any seams or patches, making your roof completely waterproof. If you don't want to worry about your roof leaking the next time a storm blows through Tennessee, you can have peace of mind by having your roof coated.
In warmer climates that experience high humidity, coated roofs can sometimes be more susceptible to mold or algae growth. However, if the roof coating is applied correctly and you use a roof coating that contains anti-algae and mold chemicals, your roof will be free of any unwanted contaminants.

ROOF COATINGS ARE COST-EFFECTIVE
As we mentioned in the section about cool roofs, applying a roof coating can provide your building with energy savings. Once you have a roof coating on your roof, you will notice that your building stays cooler in the summer months, meaning you don't have to run your air conditioning as much. For some home and business owners, this means downsizing their HVAC equipment.
Roof coatings also extend the life of your roof. Most roofs, whether commercial or residential, need significant repairs or replacements every few years. Because a roof coating makes your roof waterproof and less susceptible to UV degradation, you won't need to repair or replace your roof as frequently. If you are looking for an excellent source to determine how much money you could save by applying a roof coating to your home or commercial building, visit the Department of Energy's Roof Savings Calculator. Once your roof is installed, you can settle in, knowing your roof will last for decades. Best of all, your roof coating is 100% tax deductible, a unique characteristic that will save you more money.

SUSTAINABILITY AND ROOF COATINGS
The environmental benefit of having a roof coating is substantial. As we said in previous sections, you won't need to run air conditioning or fans as much when you have a coated roof. By consuming less energy, you can lower electricity demand in your area of the city which can prevent power outages. You can also reduce power plant emissions including, but not limited to, carbon dioxide, sulfur dioxide, and mercury.
Roof coatings also help eliminate an effect known as the urban heat island effect. In urban or industrial areas, urban heat islands are created because the buildings absorb and trap increased amounts of energy, essentially creating heat zones. Having a coated roof can cut down on the urban heat island effect and make your overall neighborhood or commercial zone more tolerable and enjoyable in the hot summer months.
TYPES OF ROOF COATINGS WE INSTALL:
At Titan Roofing & Construction, we offer a range of high-quality roof coatings from the top manufacturers in the area. They all come with their own specific benefits and we will always help you determine which option is the best for your property.
We will restore and improve your TPO, PVC, CSPE, or any other flat roofing system with the industry's best flat roof coatings.
With durable and Energy Star rated metal roof coatings, we will restore your roof and protect your property without the need for a full roof replacement.  
We offer the premium Flexion® single-ply roofing system which has been recognized as highly energy-efficient, offering unmatched protection against hail and wind.
Titan's foam roofing systems are a lightweight option, a great way to lower your energy costs, excellent at insulating your building.
INSTALLING A ROOF COATING IN MEMPHIS, TN
If you are ready to upgrade your roof today by installing a roof coating, contact Titan Roofing & Construction, the top-rated local roof coating expert in Jackson, TN. For incredible service and quality results, you can trust Titan Roofing & Construction to get the job done. Visit our website today or call us at (731) 588-4531 for a quote on your roof coating installation.
Fastest Way From 38301
Take State Hwy 8183/Riverside Dr to US-45 BYP N/US-70 W in Jackson
Head northeast on Steam Mill Ferry Rd toward State Hwy 8183
Turn left onto State Hwy 8183/Riverside Dr
Turn left onto Washington St
Continue onto Taft Alley
Taft Alley turns left and becomes Meadow St
Meadow St turns right and becomes State St
Follow US-45 BYP N to Oil Well Rd
Turn left onto US-45 BYP N/US-70 W
Continue to follow US-45 BYP N
Keep left to stay on US-45 BYP N
Continue on Oil Well Rd. Take W University Pkwy to Warfield Cove
Turn right onto Oil Well Rd
Continue onto W University Pkwy
Turn left onto Aztec Dr
Turn right onto Warfield Cove
Destination will be on the left
Fastest Way From 38302
Take Dr Martin Luther King Jr Dr and S Royal St to E Chester St
Head south on Mobile St toward 2nd St
Turn right onto Dr Martin Luther King Jr Dr
Turn right onto S Royal St
Follow US-45 BYP N to Oil Well Rd
Turn left onto E Chester St
Continue onto US-45 BYP N/US-70 W
Continue to follow US-45 BYP N
Keep left to stay on US-45 BYP N
Continue on Oil Well Rd. Take W University Pkwy to Warfield Cove
Turn right onto Oil Well Rd
Continue onto W University Pkwy
Turn left onto Aztec Dr
Turn right onto Warfield Cove
Destination will be on the left
Fastest Way From 38303
Take Dr Martin Luther King Jr Dr and S Royal St to E Chester St
Head south on Mobile St toward 2nd St
Turn right onto Dr Martin Luther King Jr Dr
Turn right onto S Royal St
Follow US-45 BYP N to Oil Well Rd
Turn left onto E Chester St
Continue onto US-45 BYP N/US-70 W
Continue to follow US-45 BYP N
Keep left to stay on US-45 BYP N
Continue on Oil Well Rd. Take W University Pkwy to Warfield Cove
Turn right onto Oil Well Rd
Continue onto W University Pkwy
Turn left onto Aztec Dr
Turn right onto Warfield Cove
Destination will be on the left
Fastest Way From 38305
Take Browns Church Rd to US-412 W
Head northeast on Browns Church Rd toward King Arthur Dr
Turn left onto McLeary Rd
Follow US-412 W and I-40 W to Jackson. Take exit 82 from I-40 W
Turn left onto US-412 W
Turn right onto US-412 W/US-70 E
Sharp left to merge onto I-40 W toward Memphis
Take exit 82 toward US-45/Jackson/Milan
Keep right at the fork and merge onto US-45/N Highland Ave
Follow US-45/N Highland Ave and Old Humboldt Rd to Warfield Cove
Merge onto US-45/N Highland Ave
Pass by Subway (on the right in 0.6 mi)
Turn left onto Old Humboldt Rd
Turn right onto Aztec Dr
Turn left onto Warfield Cove
Destination will be on the left
Fastest Way From 38308
Take Dr Martin Luther King Jr Dr and S Royal St to E Chester St
Head south on Mobile St toward 2nd St
Turn right onto Dr Martin Luther King Jr Dr
Turn right onto S Royal St
Follow US-45 BYP N to Oil Well Rd
Turn left onto E Chester St
Continue onto US-45 BYP N/US-70 W
Continue to follow US-45 BYP N
Keep left to stay on US-45 BYP N
Continue on Oil Well Rd. Take W University Pkwy to Warfield Cove
Turn right onto Oil Well Rd
Continue onto W University Pkwy
Turn left onto Aztec Dr
Turn right onto Warfield Cove
Destination will be on the left