RESIDENTIAL ROOF REPAIR
JACKSON TN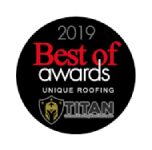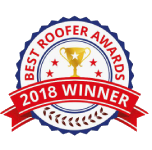 RELIABLE RESIDENTIAL ROOF REPAIR
Roof damages can happen even to the sturdiest and most durable home roofing systems. Sometimes issues develop over time as a result of inevitable weathering due to sun and wind exposure or exposure to extreme temperatures. Roof damages can also catch you off guard and develop suddenly in the event of impacts, intense storms, hail, and similar.
 No matter what type of damage you are faced with, Titan Roofing & Construction will handle it swiftly and efficiently. When caught on time, nearly all issues can be resolved fully, quickly, and at a lower roof repair cost. That is why we always advise our Jackson TN locals to call Titan's roof repair contractors as soon as they notice even the smallest issues with their roof.
Sometimes those issues are presented in the form of interior water damage. When a roof starts to leak, it will not always be an obvious, big leak that you can pinpoint immediately. More often, it starts small and the water slowly seeps into the interior of your home, reaching your walls and ceilings. You will notice some stains, darker spots on your walls, or the paint peeling and blistering.
These are clear signs of potential roof damage, so act quickly and have your roof inspected and repaired before it's too late! At Titan Roofing & Construction, we offer a competitive and low roof repair cost, and our residential roof repair Jackson TN services are done at the highest levels of quality.
Some of the most common roofing issues that our residential roofers repair include:
Roof leaks

Curling and buckling shingles

Missing or blown-off shingles

Damage from overhanging or felled trees

Hail and storm damage

Damaged or loose flashing around vents or chimneys

And many others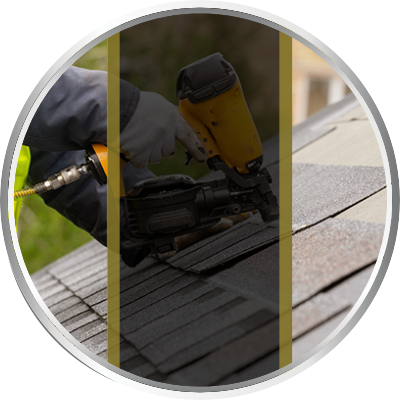 OUR RESIDENTIAL ROOF REPAIR JACKSON TN TEAM WILL:
| | |
| --- | --- |
| | Come to your home as soon as you call us |
| | Conduct a thorough roof inspection |
| | Determine all damaged areas, including those in the underlying structures |
| | Offer an honest and detailed estimate |
| | Repair your roof efficiently and get it back into great shape |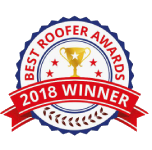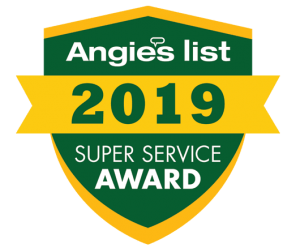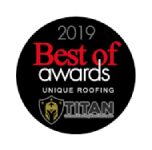 EMERGENCY ROOF REPAIR
When there is an emergency, you can count on your Titan residential roofers to come as soon as possible! Our emergency roof repair services in Jackson TN are available to you 24/7 and we will come to your property to mitigate the damage as soon as you call.
 Severe weather events, fallen trees, and similar occurrences can leave serious consequences for your roof, and these types of damages qualify as emergency roof repairs. Our team will secure your roof, inspect it thoroughly, and proceed to repair it immediately.
 We will guide you every step of the way through our emergency roof repair process and explain what needs to be done and why. We will work to get your roof back into functional shape and your life back to normal as quickly as possible.
DETAILED AND TRANSPARENT ESTIMATE
 At Titan Roofing & Construction, we uphold complete transparency with all our clients because we know how important it is for homeowners to know exactly what is going on with their roof and how much everything is going to cost. Roofs are among the biggest investments that homeowners make in their life, and we will help you properly care for them.
 When you call us for a residential roof repair in Jackson TN, we will provide you with a detailed inspection and report all our findings directly to you. We will list all the roof repair costs in detail on our estimate, and if you are satisfied, get to work immediately.
 Our roof repair contractors will then take over the repair process and make sure to treat your roof with the utmost care and attention. You can always count on our expertise, professionalism, and complete honesty.
WHY CHOOSE TITAN ROOFING AND CONSTRUCTION?
In order to earn and keep your business, our residential roofing repair company in Jackson TN puts great emphasis not only on providing the highest quality of residential roof repair services but also on unmatched customer service.
That's why at Titan Roofing & Siding, you will always get only the best:
A commitment to customer service

– Every customer is equally important to our residential roofing company. Exceeding your expectations in each and every project is our #1 priority!

A desire to go above and beyond in any job

– No matter how large or small the job may be, your residential roof repair contractors at Titan are always fully invested in your roofing project.

Thoroughness

– From a detailed initial estimate to the final stages of the project and the completion of the work, you deserve – and will get – a company that won't cut corners and that'll go the extra mile for you.

Creativity

– Every single one of our crew members is able to think outside the box when it comes to roofing designs and appearances.

Vast experience in the industry

– Knowing exactly what to do in an unexpected situation because you've encountered it many times before is an invaluable quality in every line of business, particularly in roofing and construction! And that is what Titan offers you.

When you weigh all of your options, it will become clear that very few Jackson TN roofers can check all of these boxes. Titan Roofing & Construction is the only residential roof repair company that can provide these things, plus incredible value and so much more! 
CONTACT US FOR A FAST & FREE QUOTE ON RESIDENTIAL ROOF REPAIR COST
 If you suspect your roof is leaking or is otherwise damaged, don't hesitate to get in touch with Titan Roofing & Construction! We will provide you with a detailed free estimate for your residential roof repair in Jackson TN and handle any damages we encounter.
Fastest Way From 38301
Take State Hwy 8183/Riverside Dr to US-45 BYP N/US-70 W in Jackson
Head northeast on Steam Mill Ferry Rd toward State Hwy 8183
Turn left onto State Hwy 8183/Riverside Dr
Turn left onto Washington St
Continue onto Taft Alley
Taft Alley turns left and becomes Meadow St
Meadow St turns right and becomes State St
Follow US-45 BYP N to Oil Well Rd
Turn left onto US-45 BYP N/US-70 W
Continue to follow US-45 BYP N
Keep left to stay on US-45 BYP N
Continue on Oil Well Rd. Take W University Pkwy to Warfield Cove
Turn right onto Oil Well Rd
Continue onto W University Pkwy
Turn left onto Aztec Dr
Turn right onto Warfield Cove
Destination will be on the left
Fastest Way From 38302
Take Dr Martin Luther King Jr Dr and S Royal St to E Chester St
Head south on Mobile St toward 2nd St
Turn right onto Dr Martin Luther King Jr Dr
Turn right onto S Royal St
Follow US-45 BYP N to Oil Well Rd
Turn left onto E Chester St
Continue onto US-45 BYP N/US-70 W
Continue to follow US-45 BYP N
Keep left to stay on US-45 BYP N
Continue on Oil Well Rd. Take W University Pkwy to Warfield Cove
Turn right onto Oil Well Rd
Continue onto W University Pkwy
Turn left onto Aztec Dr
Turn right onto Warfield Cove
Destination will be on the left
Fastest Way From 38303
Take Dr Martin Luther King Jr Dr and S Royal St to E Chester St
Head south on Mobile St toward 2nd St
Turn right onto Dr Martin Luther King Jr Dr
Turn right onto S Royal St
Follow US-45 BYP N to Oil Well Rd
Turn left onto E Chester St
Continue onto US-45 BYP N/US-70 W
Continue to follow US-45 BYP N
Keep left to stay on US-45 BYP N
Continue on Oil Well Rd. Take W University Pkwy to Warfield Cove
Turn right onto Oil Well Rd
Continue onto W University Pkwy
Turn left onto Aztec Dr
Turn right onto Warfield Cove
Destination will be on the left
Fastest Way From 38305
Take Browns Church Rd to US-412 W
Head northeast on Browns Church Rd toward King Arthur Dr
Turn left onto McLeary Rd
Follow US-412 W and I-40 W to Jackson. Take exit 82 from I-40 W
Turn left onto US-412 W
Turn right onto US-412 W/US-70 E
Sharp left to merge onto I-40 W toward Memphis
Take exit 82 toward US-45/Jackson/Milan
Keep right at the fork and merge onto US-45/N Highland Ave
Follow US-45/N Highland Ave and Old Humboldt Rd to Warfield Cove
Merge onto US-45/N Highland Ave
Pass by Subway (on the right in 0.6 mi)
Turn left onto Old Humboldt Rd
Turn right onto Aztec Dr
Turn left onto Warfield Cove
Destination will be on the left
Fastest Way From 38308
Take Dr Martin Luther King Jr Dr and S Royal St to E Chester St
Head south on Mobile St toward 2nd St
Turn right onto Dr Martin Luther King Jr Dr
Turn right onto S Royal St
Follow US-45 BYP N to Oil Well Rd
Turn left onto E Chester St
Continue onto US-45 BYP N/US-70 W
Continue to follow US-45 BYP N
Keep left to stay on US-45 BYP N
Continue on Oil Well Rd. Take W University Pkwy to Warfield Cove
Turn right onto Oil Well Rd
Continue onto W University Pkwy
Turn left onto Aztec Dr
Turn right onto Warfield Cove
Destination will be on the left