HAILSTORM DAMAGE REPAIR
JACKSON TN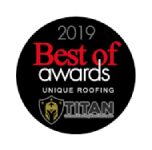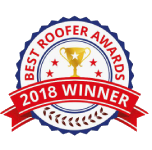 BEST HAILSTORM AND STORM DAMAGE REPAIR
A hailstorm has wreaked havoc on your roof and the entire property? You are left with devastating storm damage and hail damage? Let our experienced storm damage contractors take care of you!
At Titan Roofing & Construction, we know how unfriendly the weather in Jackson can get and how damaging it can be to your roof. That's why we are at your service with our quick and efficient storm damage repair, as well as hail damage repair. We are on a mission to make sure all our locals are safe and protected before, during, and after any type of storm, including a hailstorm, tornado, wind storm, and others.
We offer emergency hailstorm damage repair services, and we will come as soon as you call us. What we like to emphasize to our locals is that it's essential to call a professional for any type of hail damage or storm damage you notice – as soon as you notice it. We even recommend doing a full roof inspection after every big storm to make sure everything is in working order. Roof storm damage can often go unnoticed and grow more serious before you even know it is there.
 Our Jackson storm and hail damage repair is done thoroughly and with great consideration to your health and safety, as well as the safety of your property. We will make sure to work quickly so that your life can get back to normal as soon as possible.
Our storm damage specialists are very skilled and they have tackled numerous storm damage projects so far. No matter how big or small your roof damage is, you can be sure that we've seen it before and can handle it successfully during our residential roofing projects.
Some of the most common hail damage repair projects we deal with include:
Impact damage from falling debris and flying objects

Impact damage from hailstorms, such as punctures, dents, and soft spots on shingles

Roof damage from fallen trees or tree branches

Blown off and missing shingles

Cracks and holes on your roof, flashing, and other parts

Roof leaks and water damage

And many others
If you've noticed these or any other issues on your property following a severe storm, don't hesitate to reach out to our team of storm repair contractors as soon as possible! Timely action and fast storm damage roof repair can save you from even worse and more costly damages. 
And even if you can't see any obvious issues on your roof and property, we still recommend you give us a call. More often than not, there will be a few hidden damages or leaks that may cause you trouble in the future.  
Titan's storm damage contractors will conduct a thorough roof inspection to detect any outstanding hail or storm damage and then do the necessary restoration work at the highest quality standards. We will take care of your property from top to bottom and make sure it is safe and functional before we leave. We will guide you every step of the way and provide assistance with your insurance claim process. You can always rely on Titan Roofing & Construction.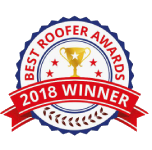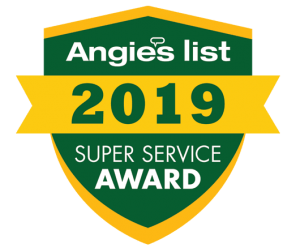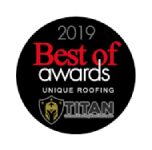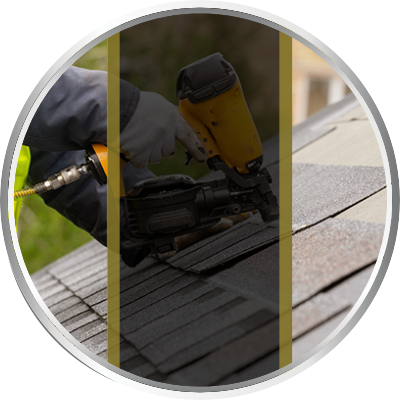 OUR STORM DAMAGE CONTRACTORS WILL:
| | |
| --- | --- |
| | Answer your call as quickly as possible |
| | Asses the hailstorm damage and give you an estimate |
| | Conduct detailed hailstorm damage repair |
| | Restore your property to pre-storm condition |
| | Keep you safe and give you peace of mind |
Why Choose Us?
Local storm damage contractors
Titan Roofing & Construction is your reliable, full-service hail damage repair contractor Jackson TN. We are familiar with the climate in the area, which means we are fully equipped to tackle any damages it could potentially cause your roof.
Detailed roof storm damage inspection
If you've been experiencing any roof storm damage issues, call our trusted storm damage specialists with no hesitation. Our team of professionals will start with a comprehensive roof inspection, followed by our recommended next course of action.
Expert help with hail storm damage insurance claim
We'll also work directly with you and your insurance companies to provide claims assistance & guidance to make the entire Jackson TN storm damage restoration process as easy as possible for you. With our help, you can have peace of mind knowing your property is in the most capable hands.
Excellence in every aspect of our work
We offer top-quality materials and products, highly dedicated Jackson TN storm damage contractors, lots of experience, excellent customer service, and the highest quality solutions for your home. When it comes to our clients, we never cut corners.
Respectful and courteous storm damage specialists
At Titan Roofing & Construction, we are fully aware that any construction project (roofing included) in your home might pose an inconvenience for you and your entire household.
That's why our hail damage repair contractors Jackson TN will always arrive at your house at the agreed-upon time, complete the project in a timely manner, and respect your privacy. Simply put, when it comes to your roof, we will always go above and beyond.
CONTACT US NOW FOR A FAST HAIL DAMAGE REPAIR SERVICE IN JACKSON TN
Titan Roofing & Construction is your trusted local storm damage repair company, so don't hesitate to call us anytime. We'll make sure your property is once again safe and damage-free!
Fastest Way From 38301
Take State Hwy 8183/Riverside Dr to US-45 BYP N/US-70 W in Jackson
Head northeast on Steam Mill Ferry Rd toward State Hwy 8183
Turn left onto State Hwy 8183/Riverside Dr
Turn left onto Washington St
Continue onto Taft Alley
Taft Alley turns left and becomes Meadow St
Meadow St turns right and becomes State St
Follow US-45 BYP N to Oil Well Rd
Turn left onto US-45 BYP N/US-70 W
Continue to follow US-45 BYP N
Keep left to stay on US-45 BYP N
Continue on Oil Well Rd. Take W University Pkwy to Warfield Cove
Turn right onto Oil Well Rd
Continue onto W University Pkwy
Turn left onto Aztec Dr
Turn right onto Warfield Cove
Destination will be on the left
Fastest Way From 38302
Take Dr Martin Luther King Jr Dr and S Royal St to E Chester St
Head south on Mobile St toward 2nd St
Turn right onto Dr Martin Luther King Jr Dr
Turn right onto S Royal St
Follow US-45 BYP N to Oil Well Rd
Turn left onto E Chester St
Continue onto US-45 BYP N/US-70 W
Continue to follow US-45 BYP N
Keep left to stay on US-45 BYP N
Continue on Oil Well Rd. Take W University Pkwy to Warfield Cove
Turn right onto Oil Well Rd
Continue onto W University Pkwy
Turn left onto Aztec Dr
Turn right onto Warfield Cove
Destination will be on the left
Fastest Way From 38303
Take Dr Martin Luther King Jr Dr and S Royal St to E Chester St
Head south on Mobile St toward 2nd St
Turn right onto Dr Martin Luther King Jr Dr
Turn right onto S Royal St
Follow US-45 BYP N to Oil Well Rd
Turn left onto E Chester St
Continue onto US-45 BYP N/US-70 W
Continue to follow US-45 BYP N
Keep left to stay on US-45 BYP N
Continue on Oil Well Rd. Take W University Pkwy to Warfield Cove
Turn right onto Oil Well Rd
Continue onto W University Pkwy
Turn left onto Aztec Dr
Turn right onto Warfield Cove
Destination will be on the left
Fastest Way From 38305
Take Browns Church Rd to US-412 W
Head northeast on Browns Church Rd toward King Arthur Dr
Turn left onto McLeary Rd
Follow US-412 W and I-40 W to Jackson. Take exit 82 from I-40 W
Turn left onto US-412 W
Turn right onto US-412 W/US-70 E
Sharp left to merge onto I-40 W toward Memphis
Take exit 82 toward US-45/Jackson/Milan
Keep right at the fork and merge onto US-45/N Highland Ave
Follow US-45/N Highland Ave and Old Humboldt Rd to Warfield Cove
Merge onto US-45/N Highland Ave
Pass by Subway (on the right in 0.6 mi)
Turn left onto Old Humboldt Rd
Turn right onto Aztec Dr
Turn left onto Warfield Cove
Destination will be on the left
Fastest Way From 38308
Take Dr Martin Luther King Jr Dr and S Royal St to E Chester St
Head south on Mobile St toward 2nd St
Turn right onto Dr Martin Luther King Jr Dr
Turn right onto S Royal St
Follow US-45 BYP N to Oil Well Rd
Turn left onto E Chester St
Continue onto US-45 BYP N/US-70 W
Continue to follow US-45 BYP N
Keep left to stay on US-45 BYP N
Continue on Oil Well Rd. Take W University Pkwy to Warfield Cove
Turn right onto Oil Well Rd
Continue onto W University Pkwy
Turn left onto Aztec Dr
Turn right onto Warfield Cove
Destination will be on the left