GUTTER INSTALLATION JACKSON TN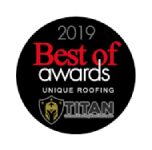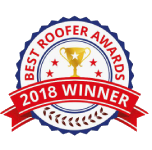 RELIABLE GUTTER REPLACEMENT AND INSTALLATION SERVICE IN JACKSON TN
The gutter system is a crucial part of any well-functioning home and roofing system. Together with a quality and durable roof, the gutters ensure that your property remains dry, damage-free, and leak-free, both inside and outside. 
Our gutter installation contractors in Jackson will give you the highest quality gutter system that will effectively lead the water off of your roof and away from your property. Your safety and satisfaction are our #1 priorities, so we make sure that our gutter installation service always follows the highest industry standards and meets all your needs.
From incredible durability to amazing curb appeal, our gutters will check all your boxes. And your best local gutter contractors in Jackson will make sure of that every time!
CALL TITAN ROOFING & CONSTRUCTION WHEN YOU NEED TO REPLACE YOUR GUTTERS!
Replacing the gutters on your home or commercial business is no easy task. When you choose Titan Roofing & Construction in Jackson TN as your home services company, we will do everything we can to make your gutter installation go as quickly and as smoothly as possible. Call us today for a fast quote.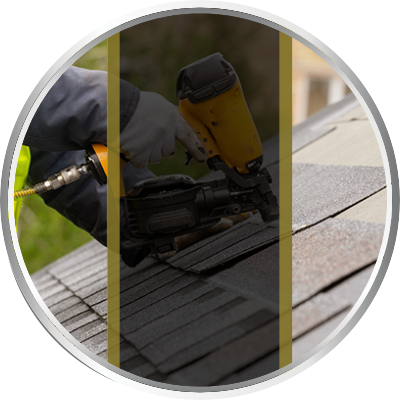 Our Expert and Experienced Jackson Gutter Contractors Will:
| | |
| --- | --- |
| | Inspect your current gutters |
| | Recommend repairs or a gutter replacement |
| | Provide you with a comprehensive estimate |
| | Work with you to find the perfect time for your gutter replacement |
| | Install your new gutters quickly and correctly |
Fastest Way From 38301
Take State Hwy 8183/Riverside Dr to US-45 BYP N/US-70 W in Jackson
Head northeast on Steam Mill Ferry Rd toward State Hwy 8183
Turn left onto State Hwy 8183/Riverside Dr
Turn left onto Washington St
Continue onto Taft Alley
Taft Alley turns left and becomes Meadow St
Meadow St turns right and becomes State St
Follow US-45 BYP N to Oil Well Rd
Turn left onto US-45 BYP N/US-70 W
Continue to follow US-45 BYP N
Keep left to stay on US-45 BYP N
Continue on Oil Well Rd. Take W University Pkwy to Warfield Cove
Turn right onto Oil Well Rd
Continue onto W University Pkwy
Turn left onto Aztec Dr
Turn right onto Warfield Cove
Destination will be on the left
Fastest Way From 38302
Take Dr Martin Luther King Jr Dr and S Royal St to E Chester St
Head south on Mobile St toward 2nd St
Turn right onto Dr Martin Luther King Jr Dr
Turn right onto S Royal St
Follow US-45 BYP N to Oil Well Rd
Turn left onto E Chester St
Continue onto US-45 BYP N/US-70 W
Continue to follow US-45 BYP N
Keep left to stay on US-45 BYP N
Continue on Oil Well Rd. Take W University Pkwy to Warfield Cove
Turn right onto Oil Well Rd
Continue onto W University Pkwy
Turn left onto Aztec Dr
Turn right onto Warfield Cove
Destination will be on the left
Fastest Way From 38303
Take Dr Martin Luther King Jr Dr and S Royal St to E Chester St
Head south on Mobile St toward 2nd St
Turn right onto Dr Martin Luther King Jr Dr
Turn right onto S Royal St
Follow US-45 BYP N to Oil Well Rd
Turn left onto E Chester St
Continue onto US-45 BYP N/US-70 W
Continue to follow US-45 BYP N
Keep left to stay on US-45 BYP N
Continue on Oil Well Rd. Take W University Pkwy to Warfield Cove
Turn right onto Oil Well Rd
Continue onto W University Pkwy
Turn left onto Aztec Dr
Turn right onto Warfield Cove
Destination will be on the left
Fastest Way From 38305
Take Browns Church Rd to US-412 W
Head northeast on Browns Church Rd toward King Arthur Dr
Turn left onto McLeary Rd
Follow US-412 W and I-40 W to Jackson. Take exit 82 from I-40 W
Turn left onto US-412 W
Turn right onto US-412 W/US-70 E
Sharp left to merge onto I-40 W toward Memphis
Take exit 82 toward US-45/Jackson/Milan
Keep right at the fork and merge onto US-45/N Highland Ave
Follow US-45/N Highland Ave and Old Humboldt Rd to Warfield Cove
Merge onto US-45/N Highland Ave
Pass by Subway (on the right in 0.6 mi)
Turn left onto Old Humboldt Rd
Turn right onto Aztec Dr
Turn left onto Warfield Cove
Destination will be on the left
Fastest Way From 38308
Take Dr Martin Luther King Jr Dr and S Royal St to E Chester St
Head south on Mobile St toward 2nd St
Turn right onto Dr Martin Luther King Jr Dr
Turn right onto S Royal St
Follow US-45 BYP N to Oil Well Rd
Turn left onto E Chester St
Continue onto US-45 BYP N/US-70 W
Continue to follow US-45 BYP N
Keep left to stay on US-45 BYP N
Continue on Oil Well Rd. Take W University Pkwy to Warfield Cove
Turn right onto Oil Well Rd
Continue onto W University Pkwy
Turn left onto Aztec Dr
Turn right onto Warfield Cove
Destination will be on the left