RESIDENTIAL ROOFING
JACKSON TN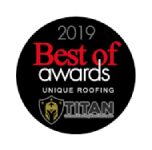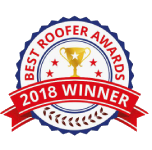 RESIDENTIAL ROOFING SERVICES
Roofs are the toughest part of any home: they stand up to sun, wind, rain, hail, and snow year after year. Modern residential roofs commonly last over two decades. That is a lot of wear and tear! At Titan Roofing & Construction, we know that the Jackson weather can be hard on a roof. We also believe that maintenance is your most powerful money-saving tool. That is why we are proud to offer the most thorough, reliable, and high-quality residential roofing services in Jackson TN.
A small or large project, minor repair or a full roof replacement, our Jackson residential roofers have got you covered. They will treat your roof and your home as their own, and give you their full attention. As a local residential roofing company in Jackson, keeping our entire community adequately safe and protected is our main priority.
We will happily and professionally advise you on the best residential roofing services you need,  i.e., which course of action would be the best, most economical, and long-lasting solution for your home.
Titan's crew in charge of residential roofing Jackson TN can successfully handle any type of issue you are facing. This includes leaks, blown-off shingles, damage from overhanging trees, storm and hailstorm damage, old and dated roofs that keep breaking, underlying structural issues, and more. Maybe you've noticed your roof collects water in certain areas, an issue called "ponding" – we can repair your roof. You may have issues with the metal flashing around vents or chimneys. We can fix that, too.
And when many of these issues appear at the same time or too frequently, we will help you choose a new roof for your home because your existing one is probably at the end of its lifespan. In these situations, roof replacements are the smarter and more affordable solution in the long run. We have a wide range of quality materials, as well as different styles and colors to choose from, and you can be sure that you'll find the perfect roof for your home.
TRANSPARENT AND EFFICIENT RESIDENTIAL ROOFING JACKSON TN 
At our residential roofing company, we feel very strongly about assessing the roof in detail and being transparent with its owner. When you call us for residential roof replacements, we will thoroughly inspect your roof and report our findings straight to you. We will always recommend the most beneficial further steps for your specific needs and type of roofing system.
If you want to proceed, we will create a transparent contract complete with costs that you can sign when you feel comfortable. If you're ready to let us get to work, we will mobilize a team of experts who will treat your roof as if it is their own.
Your roof plays a critical role in the health of your home and your loved ones. When it needs help, put it in the hands of Jackson's Top Rated Local® Residential Roofer. Call Titan Roofing & Construction today.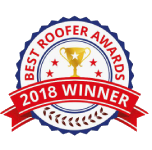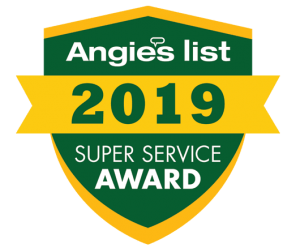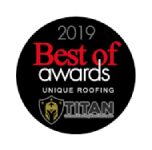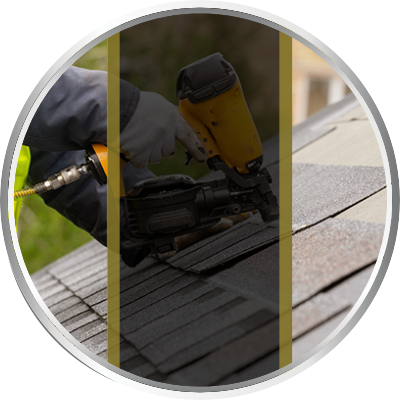 GET A FREE QUOTE FOR ANY OF THE FOLLOWING ROOFING  SERVICES FROM Titan ROOFING & CONSTRUCTION
Thoroughly inspect your current roof and its underlying structures

R

ecommend the best course of action – repairs or roof replacements

P

rovide you with a detailed estimate

S

chedule the residential roof installation when it suits you best 

I

nstall your new roof expertly and quickly 
THE ONLY JACKSON TN RESIDENTIAL ROOFING CONTRACTOR YOU WILL EVER NEED
With Titan Roofing & Construction, you can be certain that you are getting top-tier residential roofing services at the most affordable and competitive prices! We want our homeowners to know that their roof is in the best possible hands with our experienced and highly skilled specialists. We offer superior residential roof installation services, as well as thorough free estimates that will help us get to the bottom of your issue ASAP.
The Titan crew is comprised of the most dependable and efficient residential roofing contractors Jackson TN who leave nothing to chance and are extremely driven and loyal to our clients. Jackson residents who choose to trust us with their homes can rest assured that they are dealing with a team of complete professionals who put their clients' needs first.
Your best Jackson TN residential roofing company has got your back. We are always at your service as we are very flexible with our time. If your hectic daily schedule makes it difficult to find high-quality roofing specialists, don't hesitate to give us a call and see how easy it is to make an appointment with us.
No matter how severe your roofing issues might be, we promise to find the best solutions and do high-quality work until your roof is fully functional again. Our residential roofers employ state-of-the-art methods and techniques, which is why you can be certain of your roof's superior quality. And once we successfully complete the job, we make sure to leave your property as clean and safe as we had found it. All that we will leave you with is a strong, durable roof over your head.
We make sure to work up a good financial plan to help our homeowners get the best possible roof without exceeding their ideal budget. Whether it's roof replacements, home roof repairs, or a hail storm damage repair, our rates are always competitive and affordable. Call your go-to residential roofers Jackson TN today for excellent craftsmanship and great peace of mind. 
CONTACT US NOW FOR A FAST QUOTE ON RESIDENTIAL ROOF INSTALLATION
Titan Roofing & Construction is a top-rated local® residential roofer in Jackson TN for many reasons, including our reliable residential roof replacements, residential roof installations, and all other residential roofing services that you may need. Our clients consistently praise us for our speed, the quality of the installations, and our prices, so make sure to get in touch with us today to learn about the best solutions for your home's roof.
Jackson is a major city located in Madison County, Tennessee and it is considered a regional center of trade for West Tennessee. Up until 1822, the city was known as Alexandria, at which point it was renamed Jackson, after Andrew Jackson, the 7th President of the US. Those who wish to learn more about the city's intriguing history can do so by visiting Casey Jones Home & Railroad Museum, the Pinson Mounds State Archaeological Area, or the Britton Lane Battlefield. 
Some of the most prominent shopping destinations in Jackson TN are the Old Hickory Mall Shopping Centre, the Lynnwood Place Shopping Centre, the Bemis Square Shopping Centre, and the Oak Hill Shopping Centre. Avid golfers won't be disappointed either, as they can visit The Highland Green Golf Course and Jackson Country Club and get their game on. 
Jackson is very vibrant and lively, which is why it's no surprise that it offers an abundance of local celebrations all year round. Some of the most famous ones include the African Street Festival, the Casey Jones Village Old Time Music Festival, the West Tennessee State Fair, the Casey Jones Day, and the Rockabilly Festival, all of which guarantee you a great time in this dynamic city.
Fastest Way From 38301
Take State Hwy 8183/Riverside Dr to US-45 BYP N/US-70 W in Jackson
Head northeast on Steam Mill Ferry Rd toward State Hwy 8183
Turn left onto State Hwy 8183/Riverside Dr
Turn left onto Washington St
Continue onto Taft Alley
Taft Alley turns left and becomes Meadow St
Meadow St turns right and becomes State St
Follow US-45 BYP N to Oil Well Rd
Turn left onto US-45 BYP N/US-70 W
Continue to follow US-45 BYP N
Keep left to stay on US-45 BYP N
Continue on Oil Well Rd. Take W University Pkwy to Warfield Cove
Turn right onto Oil Well Rd
Continue onto W University Pkwy
Turn left onto Aztec Dr
Turn right onto Warfield Cove
Destination will be on the left
Fastest Way From 38302
Take Dr Martin Luther King Jr Dr and S Royal St to E Chester St
Head south on Mobile St toward 2nd St
Turn right onto Dr Martin Luther King Jr Dr
Turn right onto S Royal St
Follow US-45 BYP N to Oil Well Rd
Turn left onto E Chester St
Continue onto US-45 BYP N/US-70 W
Continue to follow US-45 BYP N
Keep left to stay on US-45 BYP N
Continue on Oil Well Rd. Take W University Pkwy to Warfield Cove
Turn right onto Oil Well Rd
Continue onto W University Pkwy
Turn left onto Aztec Dr
Turn right onto Warfield Cove
Destination will be on the left
Fastest Way From 38303
Take Dr Martin Luther King Jr Dr and S Royal St to E Chester St
Head south on Mobile St toward 2nd St
Turn right onto Dr Martin Luther King Jr Dr
Turn right onto S Royal St
Follow US-45 BYP N to Oil Well Rd
Turn left onto E Chester St
Continue onto US-45 BYP N/US-70 W
Continue to follow US-45 BYP N
Keep left to stay on US-45 BYP N
Continue on Oil Well Rd. Take W University Pkwy to Warfield Cove
Turn right onto Oil Well Rd
Continue onto W University Pkwy
Turn left onto Aztec Dr
Turn right onto Warfield Cove
Destination will be on the left
Fastest Way From 38305
Take Browns Church Rd to US-412 W
Head northeast on Browns Church Rd toward King Arthur Dr
Turn left onto McLeary Rd
Follow US-412 W and I-40 W to Jackson. Take exit 82 from I-40 W
Turn left onto US-412 W
Turn right onto US-412 W/US-70 E
Sharp left to merge onto I-40 W toward Memphis
Take exit 82 toward US-45/Jackson/Milan
Keep right at the fork and merge onto US-45/N Highland Ave
Follow US-45/N Highland Ave and Old Humboldt Rd to Warfield Cove
Merge onto US-45/N Highland Ave
Pass by Subway (on the right in 0.6 mi)
Turn left onto Old Humboldt Rd
Turn right onto Aztec Dr
Turn left onto Warfield Cove
Destination will be on the left
Fastest Way From 38308
Take Dr Martin Luther King Jr Dr and S Royal St to E Chester St
Head south on Mobile St toward 2nd St
Turn right onto Dr Martin Luther King Jr Dr
Turn right onto S Royal St
Follow US-45 BYP N to Oil Well Rd
Turn left onto E Chester St
Continue onto US-45 BYP N/US-70 W
Continue to follow US-45 BYP N
Keep left to stay on US-45 BYP N
Continue on Oil Well Rd. Take W University Pkwy to Warfield Cove
Turn right onto Oil Well Rd
Continue onto W University Pkwy
Turn left onto Aztec Dr
Turn right onto Warfield Cove
Destination will be on the left