METAL ROOF INSTALlATION
JACKSON TN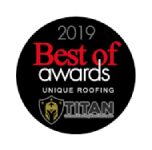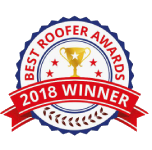 Among the many choices in commercial roofing, metal roofing is a popular option in Jackson TN. It is not only beautiful but also durable, often lasting 2-3 times longer than any asphalt-based roofing system. It can be installed on low or steep-sloped roofs and comes in a variety of colors and styles. One ideal aspect is that metal roofing solutions are highly resistant to the elements. 
Titan Roofing & Construction not only provides guaranteed metal roofs but is the most trusted metal roofing Jackson TN contractor in the area to install them. A metal roof has a few basic elements that must be taken into consideration for a successful metal roof installation. Once designed and installed the right way, it will provide a lasting roof surface that will yield years of excellent service.
Among other benefits, a metal roof is a functional element that has specific wind load resistance obligations. Along with the outside of the roof, it is also responsible for safeguarding the interior contents. However, it does have to have the capacity to remain in place to provide this secure protection. Hurricanes and tornadoes are key examples of how a metal roof and can still withstand the devastating forces and their unsurpassed effects. 
Any building needs a secure roof and Titan Roofing & Construction is the best choice for quality metal roof installation, repair, and efficient roofing solutions.
THE METAL ROOFING JACKSON TN EXPERIENCE
If the look and durability of metal roofing is of interest to you, call Titan Roofing & Construction and we can help you sort through the many choices and options. Titan Roofing & Construction has decades of experience in metal roof installation in the Jackson, TN area. We have conducted numerous successful commercial metal roofing projects and we know what works best when it comes to both the materials and the installation techniques. Our professional metal roofing consulting services are free so call us today to arrange an appointment.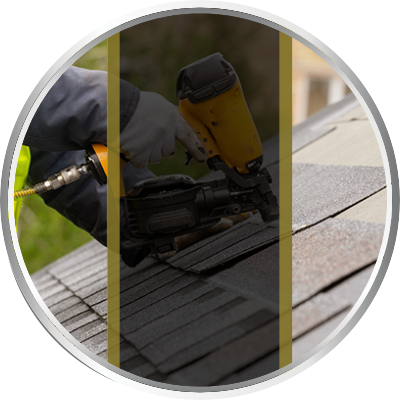 OUR TOP METAL ROOFING EXPERTS WILL:
| | |
| --- | --- |
| | Inspect your current roof |
| | Recommend metal roofing repairs or a replacement |
| | Provide you with a comprehensive estimate |
| | Work with you to find the perfect time for your metal roof installation in Jackson TN |
| | Install your new commercial metal roofing quickly and correctly |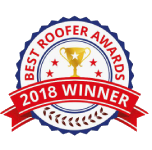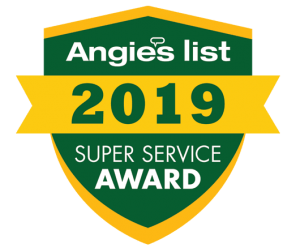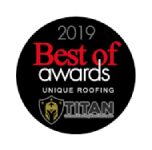 HELPING CUSTOMERS ON AN INDIVIDUAL BASIS
One of the best things about Titan Roofing & Construction is the fact that we are very flexible with our time, which makes it easy for us to help local businesses and organizations protect their valuable assets. Our commercial metal roofing company can assist business owners in need of new metal roof installation, but we also provide superior repair services, as well as the application of roof coatings to restore the appearance and extend the service life of your roof. 
Our metal roofing contractor team can also re-roof a commercial building in a prompt and efficient manner, which means your business won't be inconvenienced for too long during the metal roof replacement process. And in addition to that, we offer a low metal roofing cost with highly competitive prices.
We are also more than happy to help you improve the efficiency of your metal shingle roofing when needed. Because sometimes, when the metal roofing is not installed properly, buildings may become inefficient and low-functioning. But that's only the case when the installation is done by inexperienced contractors. With us, you never have to worry about that. 
Our metal roofing contractors Jackson TN make it a point to do the metal roof installation and all other metal roofing services right every single time. And when we're called in to fix an issue caused by someone else, we are efficient at finding the best ways to get your metal roof into top function and to keep your property energy-efficient! 
Another service we are proud to offer is preventative maintenance. You won't find a lot of Jackson TN metal roofing contractors who do preventative maintenance as thoroughly as we do for our clients, but we strongly believe that this is the surest way to protect our customers in the long run. We will come up with a comprehensive maintenance plan for your roof and offer you a detailed metal roofing estimate, as well as the metal roofing cost breakdown.
CALL TITAN ROOFING & CONSTRUCTION WHEN YOU NEED A NEW METAL ROOF!
As your local Jackson TN commercial metal roofing contractor, we are proud to offer high-quality commercial metal roofing. Metal roofing materials add interest, are visually appealing, and are well known for their long life spans. Whether you need a durable roof that will last for decades or want to make an architectural statement, you'll need a commercial metal roofing contractor in Jackson TN capable of the job. Call us today!
With innovative and industry-standard metal roof installation, you will get a highly economical and efficient metal roof solution. At Titan, our metal roofs are: 
ENERGY EFFICIENT
Lighter colored metal roofs reflect away much of the sun's UV rays, which can help keep your house cooler and lower cooling costs. In recent studies done in Florida, a metal roof can cut cooling costs by as much as 25% or more.
ENVIRONMENTALLY FRIENDLY
According to the National Association of Homebuilders Research Center, 20 billion pounds of asphalt shingles are dumped into U.S. landfills annually. The recycled content of steel in metal roofing is much higher than the recycled content in asphalt shingles. Also, due to the low weight of metal roofing (about half that of shingles), in many cases it can be installed directly over your existing roof, saving the environmental as well as financial costs.
Fastest Way From 38301
Take State Hwy 8183/Riverside Dr to US-45 BYP N/US-70 W in Jackson
Head northeast on Steam Mill Ferry Rd toward State Hwy 8183
Turn left onto State Hwy 8183/Riverside Dr
Turn left onto Washington St
Continue onto Taft Alley
Taft Alley turns left and becomes Meadow St
Meadow St turns right and becomes State St
Follow US-45 BYP N to Oil Well Rd
Turn left onto US-45 BYP N/US-70 W
Continue to follow US-45 BYP N
Keep left to stay on US-45 BYP N
Continue on Oil Well Rd. Take W University Pkwy to Warfield Cove
Turn right onto Oil Well Rd
Continue onto W University Pkwy
Turn left onto Aztec Dr
Turn right onto Warfield Cove
Destination will be on the left
Fastest Way From 38302
Take Dr Martin Luther King Jr Dr and S Royal St to E Chester St
Head south on Mobile St toward 2nd St
Turn right onto Dr Martin Luther King Jr Dr
Turn right onto S Royal St
Follow US-45 BYP N to Oil Well Rd
Turn left onto E Chester St
Continue onto US-45 BYP N/US-70 W
Continue to follow US-45 BYP N
Keep left to stay on US-45 BYP N
Continue on Oil Well Rd. Take W University Pkwy to Warfield Cove
Turn right onto Oil Well Rd
Continue onto W University Pkwy
Turn left onto Aztec Dr
Turn right onto Warfield Cove
Destination will be on the left
Fastest Way From 38303
Take Dr Martin Luther King Jr Dr and S Royal St to E Chester St
Head south on Mobile St toward 2nd St
Turn right onto Dr Martin Luther King Jr Dr
Turn right onto S Royal St
Follow US-45 BYP N to Oil Well Rd
Turn left onto E Chester St
Continue onto US-45 BYP N/US-70 W
Continue to follow US-45 BYP N
Keep left to stay on US-45 BYP N
Continue on Oil Well Rd. Take W University Pkwy to Warfield Cove
Turn right onto Oil Well Rd
Continue onto W University Pkwy
Turn left onto Aztec Dr
Turn right onto Warfield Cove
Destination will be on the left
Fastest Way From 38305
Take Browns Church Rd to US-412 W
Head northeast on Browns Church Rd toward King Arthur Dr
Turn left onto McLeary Rd
Follow US-412 W and I-40 W to Jackson. Take exit 82 from I-40 W
Turn left onto US-412 W
Turn right onto US-412 W/US-70 E
Sharp left to merge onto I-40 W toward Memphis
Take exit 82 toward US-45/Jackson/Milan
Keep right at the fork and merge onto US-45/N Highland Ave
Follow US-45/N Highland Ave and Old Humboldt Rd to Warfield Cove
Merge onto US-45/N Highland Ave
Pass by Subway (on the right in 0.6 mi)
Turn left onto Old Humboldt Rd
Turn right onto Aztec Dr
Turn left onto Warfield Cove
Destination will be on the left
Fastest Way From 38308
Take Dr Martin Luther King Jr Dr and S Royal St to E Chester St
Head south on Mobile St toward 2nd St
Turn right onto Dr Martin Luther King Jr Dr
Turn right onto S Royal St
Follow US-45 BYP N to Oil Well Rd
Turn left onto E Chester St
Continue onto US-45 BYP N/US-70 W
Continue to follow US-45 BYP N
Keep left to stay on US-45 BYP N
Continue on Oil Well Rd. Take W University Pkwy to Warfield Cove
Turn right onto Oil Well Rd
Continue onto W University Pkwy
Turn left onto Aztec Dr
Turn right onto Warfield Cove
Destination will be on the left