COMMERCIAL ROOF REPAIR
JACKSON TN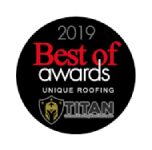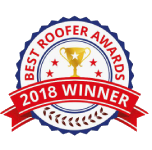 IS YOUR COMMERCIAL ROOF DAMAGED?
The roof on your building is the most important part of keeping the entire structure, as well as the employees or tenants inside, safe, and protected. If you need help with keeping it in great, damage-free condition, Titan Roofing & Construction is at your beck and call!
Timely repairs and regular maintenance will save you from potentially very serious issues down the line and much greater expenses than needed. The commercial roof repair cost is much lesser than a full roof replacement, which is why we always recommend conducting repairs on time.
Our commercial roof repair Jackson TN services are done at the highest standards of quality and through them, we will increase the longevity of your roof and prevent untimely roof replacement.
Sometimes, however, roof damages can stay hidden for a while and cause serious underlying damages even before you start to notice them. That is why preventative care and regular inspections are of the greatest importance. Your best commercial roofing repair contractor in Jackson TN will professionally assess and locate all the damages and leaks and repair them on time.
Some of the most common issues found on commercial roofs include: 
Pooling or standing water on top of the roof

Roof leaks

Interior water damages

Mold and mildew growth due to excessive moisture

Roof surface erosion, blistering, ridging, or splitting

Storm, wind, hail or tornado damage
No matter the size and scope of the damage, we will work quickly and thoroughly to nip it in the bud and prevent it from growing more serious. Your #1 commercial roof repair Jackson TN will keep your building safe and leak-free and give you peace of mind.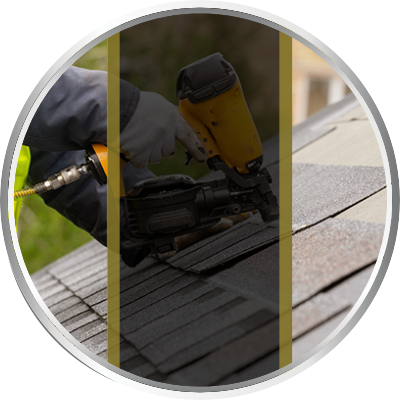 OUR COMMERCIAL ROOF REPAIR CONTRACTORS WILL:
| | |
| --- | --- |
| | Conduct a thorough roof inspection |
| | Pinpoint all damaged areas |
| | Repair and restore your roof to top condition |
| | Leave no stone unturned, taking care of the smallest issues |
| | Provide the best commercial roof repair service |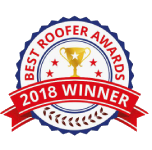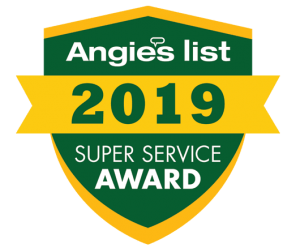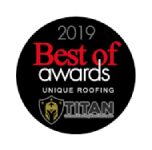 BEST COMMERCIAL ROOFING REPAIR CONTRACTOR
At Titan Roofing & Construction, we gather a highly experienced and trained team of commercial roof repair Jackson TN specialists. We hold our company and our crew to very high standards so that we can give you the best solutions and the safest buildings every time, without exception.
All our commercial roofers Jackson TN are certified and insured for your and their protection. You can rely on them to repair your roofing system professionally and according to the highest industry standards, no matter how big or small your commercial roof repair project is.
We use the latest technology and the most innovative repair methods in our work and we have numerous successful projects under our belt. We are equipped to deal with all types of commercial roofing materials and systems, as well as all types of damages and repair projects. There is nothing we haven't seen and nothing that we cannot handle. You can rely on Titan commercial roofers to fully restore and repair your roof, enhancing its quality and helping it withstand all types of harsh weather.
We carry out our commercial roof repair Jackson TN projects with as little disruption to your business and day-to-day operations as possible. We will make the repair process completely stress-free for you and make sure to clean up everything before we leave.
WHY CHOOSE US?
For starters, your best Jackson TN commercial roofing repair contractors will always make sure to provide you with an honest and detailed commercial roof repair estimate, as well as point out the most critical damages to your commercial roof. Upon that, we will help you decide on the best course of action for your specific roof repair needs.
Once we have pinpointed the issues and reported them back to you, we will begin work as soon as possible and conduct the required commercial roof damage repairs in a timely fashion, efficiently, and to your complete satisfaction. You can rest assured that your roof will be as good as new upon the completion of our work.
Our roofers pay great attention to detail and are always completely dedicated to the task at hand. That is precisely why no issue gets by them, regardless of how small it may be. This is extremely important in the long run because even the smallest issue can potentially have severe consequences on your commercial property if left unattended. That is what makes a difference between roof repair and roof replacement. The sooner we spot and mitigate the damages, the smaller the chances that you will need a roof replacement.
Additionally, we only use the highest-quality, top-tier commercial roof repair materials and products when conducting our work, as well as state-of-the-art methods and techniques. With this, we can ensure top quality and the best possible commercial roof performance guaranteed to stand the test of time.
Our commercial roofing repair company Jackson TN is fully licensed and insured and all of our roofing specialists are trained and certified for all types of commercial roofing repairs and roofing systems. We have a lot of experience under our belt, as we have dealt with plenty of different types of major and minor commercial roof repairs. And you know what that means – if you have a problem, we most certainly have a solution!
We care about our community and our Jackson TN property owners, managers, and business owners, and we will help you maintain your property in great condition.
CONTACT US FOR A FAST & FREE QUOTE ON COMMERCIAL ROOF REPAIR COST
Don't hesitate to get in touch with Titan Roofing & Construction for any information you need. We will provide you with a detailed free estimate for your commercial roof repair in Jackson TN!
Fastest Way From 38301
Take State Hwy 8183/Riverside Dr to US-45 BYP N/US-70 W in Jackson
Head northeast on Steam Mill Ferry Rd toward State Hwy 8183
Turn left onto State Hwy 8183/Riverside Dr
Turn left onto Washington St
Continue onto Taft Alley
Taft Alley turns left and becomes Meadow St
Meadow St turns right and becomes State St
Follow US-45 BYP N to Oil Well Rd
Turn left onto US-45 BYP N/US-70 W
Continue to follow US-45 BYP N
Keep left to stay on US-45 BYP N
Continue on Oil Well Rd. Take W University Pkwy to Warfield Cove
Turn right onto Oil Well Rd
Continue onto W University Pkwy
Turn left onto Aztec Dr
Turn right onto Warfield Cove
Destination will be on the left
Fastest Way From 38302
Take Dr Martin Luther King Jr Dr and S Royal St to E Chester St
Head south on Mobile St toward 2nd St
Turn right onto Dr Martin Luther King Jr Dr
Turn right onto S Royal St
Follow US-45 BYP N to Oil Well Rd
Turn left onto E Chester St
Continue onto US-45 BYP N/US-70 W
Continue to follow US-45 BYP N
Keep left to stay on US-45 BYP N
Continue on Oil Well Rd. Take W University Pkwy to Warfield Cove
Turn right onto Oil Well Rd
Continue onto W University Pkwy
Turn left onto Aztec Dr
Turn right onto Warfield Cove
Destination will be on the left
Fastest Way From 38303
Take Dr Martin Luther King Jr Dr and S Royal St to E Chester St
Head south on Mobile St toward 2nd St
Turn right onto Dr Martin Luther King Jr Dr
Turn right onto S Royal St
Follow US-45 BYP N to Oil Well Rd
Turn left onto E Chester St
Continue onto US-45 BYP N/US-70 W
Continue to follow US-45 BYP N
Keep left to stay on US-45 BYP N
Continue on Oil Well Rd. Take W University Pkwy to Warfield Cove
Turn right onto Oil Well Rd
Continue onto W University Pkwy
Turn left onto Aztec Dr
Turn right onto Warfield Cove
Destination will be on the left
Fastest Way From 38305
Take Browns Church Rd to US-412 W
Head northeast on Browns Church Rd toward King Arthur Dr
Turn left onto McLeary Rd
Follow US-412 W and I-40 W to Jackson. Take exit 82 from I-40 W
Turn left onto US-412 W
Turn right onto US-412 W/US-70 E
Sharp left to merge onto I-40 W toward Memphis
Take exit 82 toward US-45/Jackson/Milan
Keep right at the fork and merge onto US-45/N Highland Ave
Follow US-45/N Highland Ave and Old Humboldt Rd to Warfield Cove
Merge onto US-45/N Highland Ave
Pass by Subway (on the right in 0.6 mi)
Turn left onto Old Humboldt Rd
Turn right onto Aztec Dr
Turn left onto Warfield Cove
Destination will be on the left
Fastest Way From 38308
Take Dr Martin Luther King Jr Dr and S Royal St to E Chester St
Head south on Mobile St toward 2nd St
Turn right onto Dr Martin Luther King Jr Dr
Turn right onto S Royal St
Follow US-45 BYP N to Oil Well Rd
Turn left onto E Chester St
Continue onto US-45 BYP N/US-70 W
Continue to follow US-45 BYP N
Keep left to stay on US-45 BYP N
Continue on Oil Well Rd. Take W University Pkwy to Warfield Cove
Turn right onto Oil Well Rd
Continue onto W University Pkwy
Turn left onto Aztec Dr
Turn right onto Warfield Cove
Destination will be on the left