SPRAY FOAM ROOFING
JACKSON TN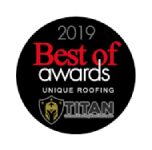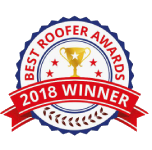 Top quality Spray Foam Roofing in JACKSON TN
Spray Foam Roofing
Titan Roofing & Construction specializes in spray foam roofing.
Spray polyurethane foam roofing system have many advantages and benefits. Spray foam roofing is a great way to lower your energy costs. Spray foam roofing systems are consider to be a 'GREEN' roofing system. In fact, the spray polyurethane foam roofing system can pay for itself in energy savings within 7 years!
Foam roofing systems are best protected with a roof coating system. At only 8oz per square foot, foam is a lightweight option for staying within your buildings structural capacity. Not only is foam roofing a money saving feature but is is also very durable and withstands light foot traffic and other weight requirements.
Foam roofing systems have met the most stringent requirements for a variety of industry groups, such as Factory Mutual, Underwriters'Laboratories, and are recognized by the International Conference of Building Officials. No matter what system you choose, these systems have you covered for years to come.
Spray Foam Roof Coatings
When we were looking for a spray foam roofing product manufacturer, we were determined to find the highest quality products on the market. As a whole, these products have been installed well over 2 billion square feet nationwide. These powerful single-ply membrane system continue to be a leading choice for new and re-roofing applications in all climate conditions nationwide.
You don't have to settle for the costly, time-straining burdens of old roof tear-off and new metal roof installation! Our roof coatings will rejuvenate your metal roof's appearance and turn it into a cool, durable, rust-resistant, energy-efficient solution!
Spray polyurethane foam roofing systems are excellent at insulating your building and sealing off airflow from escaping or entering the building. These systems are sprayed directly onto your rooftop (either as new construction or roof restoration) filling all cracks and openings on your roof to seal and prevent any heat loss to the building.
Considering Spray Foam Roofing?
Spray Foam Roofing is a great roofing option in the United States. Many times spray foam roofing can lower the energy costs of your structure. Contact us for a free inspection you find out if spray foam roofing is right for you!
Spray Foam Roofing Specialists
There are many advantages to spray foam roofing systems. These systems perform well by offering water tight, edge to edge protection. They are uniquely designed with long term durability and elasticity. These systems have FM I-90 wind resistance, which can hold up against hurricane force winds. Spray foam roofing also performs well in all climates.
These systems can be applied over a variety of roofs, including grave roofs, smooth built up roofs, metal roofs and fully adhered single ply roofing.

Fastest Way From 38301
Take State Hwy 8183/Riverside Dr to US-45 BYP N/US-70 W in Jackson
Head northeast on Steam Mill Ferry Rd toward State Hwy 8183
Turn left onto State Hwy 8183/Riverside Dr
Turn left onto Washington St
Continue onto Taft Alley
Taft Alley turns left and becomes Meadow St
Meadow St turns right and becomes State St
Follow US-45 BYP N to Oil Well Rd
Turn left onto US-45 BYP N/US-70 W
Continue to follow US-45 BYP N
Keep left to stay on US-45 BYP N
Continue on Oil Well Rd. Take W University Pkwy to Warfield Cove
Turn right onto Oil Well Rd
Continue onto W University Pkwy
Turn left onto Aztec Dr
Turn right onto Warfield Cove
Destination will be on the left
Fastest Way From 38302
Take Dr Martin Luther King Jr Dr and S Royal St to E Chester St
Head south on Mobile St toward 2nd St
Turn right onto Dr Martin Luther King Jr Dr
Turn right onto S Royal St
Follow US-45 BYP N to Oil Well Rd
Turn left onto E Chester St
Continue onto US-45 BYP N/US-70 W
Continue to follow US-45 BYP N
Keep left to stay on US-45 BYP N
Continue on Oil Well Rd. Take W University Pkwy to Warfield Cove
Turn right onto Oil Well Rd
Continue onto W University Pkwy
Turn left onto Aztec Dr
Turn right onto Warfield Cove
Destination will be on the left
Fastest Way From 38303
Take Dr Martin Luther King Jr Dr and S Royal St to E Chester St
Head south on Mobile St toward 2nd St
Turn right onto Dr Martin Luther King Jr Dr
Turn right onto S Royal St
Follow US-45 BYP N to Oil Well Rd
Turn left onto E Chester St
Continue onto US-45 BYP N/US-70 W
Continue to follow US-45 BYP N
Keep left to stay on US-45 BYP N
Continue on Oil Well Rd. Take W University Pkwy to Warfield Cove
Turn right onto Oil Well Rd
Continue onto W University Pkwy
Turn left onto Aztec Dr
Turn right onto Warfield Cove
Destination will be on the left
Fastest Way From 38305
Take Browns Church Rd to US-412 W
Head northeast on Browns Church Rd toward King Arthur Dr
Turn left onto McLeary Rd
Follow US-412 W and I-40 W to Jackson. Take exit 82 from I-40 W
Turn left onto US-412 W
Turn right onto US-412 W/US-70 E
Sharp left to merge onto I-40 W toward Memphis
Take exit 82 toward US-45/Jackson/Milan
Keep right at the fork and merge onto US-45/N Highland Ave
Follow US-45/N Highland Ave and Old Humboldt Rd to Warfield Cove
Merge onto US-45/N Highland Ave
Pass by Subway (on the right in 0.6 mi)
Turn left onto Old Humboldt Rd
Turn right onto Aztec Dr
Turn left onto Warfield Cove
Destination will be on the left
Fastest Way From 38308
Take Dr Martin Luther King Jr Dr and S Royal St to E Chester St
Head south on Mobile St toward 2nd St
Turn right onto Dr Martin Luther King Jr Dr
Turn right onto S Royal St
Follow US-45 BYP N to Oil Well Rd
Turn left onto E Chester St
Continue onto US-45 BYP N/US-70 W
Continue to follow US-45 BYP N
Keep left to stay on US-45 BYP N
Continue on Oil Well Rd. Take W University Pkwy to Warfield Cove
Turn right onto Oil Well Rd
Continue onto W University Pkwy
Turn left onto Aztec Dr
Turn right onto Warfield Cove
Destination will be on the left